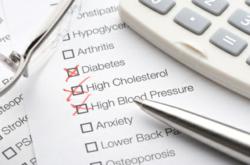 People with diabetes also have an increased risk of a stroke, heart attack, and vision loss.
Nashville, TN (PRWEB) March 31, 2012
According to the American Diabetes Association nearly 6 million people have undiagnosed diabetes. Only a comprehensive eye exam can detect and monitor diabetic retinopathy. Renowned, Dr. Stewart Shofner of Shofner Vision Center also says, "People with diabetes also have an increased risk of a stroke, heart attack, and vision loss."
Diabetic patients are more likely to develop glaucoma, cataracts, and diabetic retinopathy. Diabetes is also one of the leading cause of blindness in the U.S. according to the National Eye Institute of the National Institutes of Health. Dr. Shofner shares 5 very important tips to help prevent vision loss or permanent impairment.
1) Know the Symptoms. Some patients do not experience any symptoms for diabetic retinopathy until the later stages. You should seek an eye exam if you have double vision, flashing lights, redness in the eye, difficulty reading, spots of blood in the eye or a noticeable change in vision.
2) Regular Eye Exams. Diabetic retinopathy usually takes years to develop, which is why it is important to have regular (comprehensive) eye exams. Because people with type 2 diabetes may have been living with the disease for some time before being diagnosed, it is important that diabetics schedule an appointment with an ophthalmologist without delay.
The American Academy of Ophthalmology recommends the following diabetic eye screening schedule for people with diabetes: For type 1 diabetes patients, it's recommended scheduling within five years of being diagnosed and then annually (Dr. Shofner recommends an immediate eye exam). Those with type 2 diabetes should schedule an appointment immediately after being diagnosed and annually. Pregnant women with diabetes should schedule an appointment with their ophthalmologist in the first trimester, as retinopathy progresses quickly during pregnancy.
3) Maintain Blood Sugar. If blood sugar levels change quickly, it can affect the shape of your eye's lens causing blurred vision, which sometimes returns to normal after blood sugar is stabilized. Maintaining good control of blood sugar levels may reduce blurred vision.
4) Overall Wellness. Exercise is the top remedy for prevention and improving one's health, especially when it comes to high blood pressure. High blood pressure may cause cloudy lens and diminished vision. Consult with a physician before beginning an exercise regimen.
5) Eye Protection. A good pair of sunglasses protects your eyes when outdoors. Safety glasses should never be neglected while gardening, trimming lawn, or cleaning with household cleaners.
About Shofner Vision Center
Shofner Vision Center offers by far the most caring, responsible group of professionals who pay close attention to details to ensure every patient is given the best experience. Anyone that experiences any eye related issue should schedule a comprehensive eye exam to determine if an eye disease, such as diabetic retinopathy, is present. Shofner Vision Center treats nearly every condition of the eye including LASIK and cataract surgery. Dr. Shofner has been practicing in Tennessee since 1990 and has performed more than 10,000 cataract and ocular surgeries and more than 30,000 LASIK surgeries on Middle Tennessee eyes. Additional eye resources may be found on Shofner Vision Center's website.
###