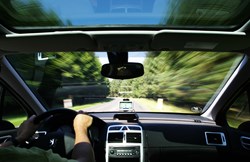 bureaucracy and political correctness gone mad
(PRWEB UK) 30 November 2012
With the implementation of the EU Gender Directive just three weeks away, independent car insurance comparison site Tiger.co.uk today reminded Britain's female drivers to shop around at car insurance renewal time in order to get a better deal on policy prices.
The Gender Directive, described as "bureaucracy and political correctness gone mad" by Tiger.co.uk's Commercial Director, Andrew Goulborn, will outlaw the use of gender as an insurance rating factor, leading to potentially seismic shifts in the pricing of car insurance, life insurance and annuities.
Car insurance industry pundits are predicting price increases of up to 25% for younger women drivers, coupled with much smaller decreases in pricing for their male counterparts. Young drivers car insurance shows significant differences between male and female pricing, although research from Tiger.co.uk suggests that this "gender gap" has been closing in recent months as insurers have started to change pricing strategies in advance of the 21st December EU deadline. Insurers are now revealing publicly their revised pricing, with Allianz announcing an increase of 13% in policy prices for 26 year old women and a 4% average increase for all female drivers.
Commenting on the impact of the EU Gender Directive, Tiger.co.uk's Andrew Goulborn cautioned female drivers to shop around when renewal notices land on the doormat: "We will see significant increases in policy pricing, especially for younger women. For some women, it may be worth exploring the cancellation of an existing policy before the middle of December and the purchase of a new one. However, motorists should bear in mind that policy cancellation fees could wipe out part or all of any savings made.
Our main advice – not just for women drivers – is to always shop around to get the best car insurance quotes rather than just accepting a renewal price from insurance providers. Using a site like Tiger.co.uk takes less than 5 minutes, gets quotes from up to 95 brands and could save motorists hundreds of pounds.
Finally we would recommend that women consider one of the increasing number of telematics car insurance (also known as black box car insurance) products available on the market. These reward safer drivers and with women being, historically, better insurance risks than men, telematics solutions could well become an attractive solution."
About http://www.tiger.co.uk
Tiger.co.uk is a trading name of Call Connection Ltd. Tiger.co.uk is a UK based, independent motor insurance comparison site, offering insurance quotes from over 150 insurance brands. Call Connection Ltd is authorised and regulated by the Financial Services Authority (number 308374).