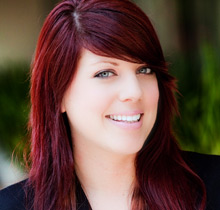 The most important thing to remember is that it's just stuff – Black Friday is about nothing more than spending your money on material items that will in no way improve your life.
EL SEGUNDO, CA (PRWEB) November 17, 2012
Shoppers are beginning to catch on to the whole Black Friday scheme — with door busters, "leaked" adds and special 3 a.m. opening hours, retailers are doing a great job of sending frenzied masses of consumers, credit cards and pepper spray in hand, into stores the day after Thanksgiving without actually delivering many impressive deals.
Even so, Casey Bond, the managing editor and leading personal finance expert for Go Banking Rates, explains why she continues to brave the long lines and crazed shoppers in her latest op-ed piece.
How Much Do Consumers Save on Black Friday?
While retailers do offer deep discounts on Black Friday, they're usually found on a select few items, with limited quantities, making it extremely difficult to snag a truly great deal in stores.
Studies have also shown that many popular holiday gifts are actually more expensive on Black Friday, like jewelry, watches, clothes and toys. In fact, the best deals are found in the week leading up to Christmas, rather than right after Thanksgiving.
Then there are the various opportunity costs of Black Friday shopping, including gas to drive between stores, as well as the cost of shoppers' time. Essentially, it's important for consumers to understand that just because something is on sale doesn't mean it's a good deal.
The Money-Saving Benefits of Shopping on Black Friday
Despite the lack of in-store savings offered on Black Friday, Ms. Bond explains that there are other ways shopping on this day can help to save money on Christmas shopping expenses.
1. Shoppers are forced to make a plan. Planning is the key component to achieving so many goals, including saving money. By setting out Black Friday morning with the intent to shop for several people, buyers can take the opportunity to create a shopping list and budget.
2. The bulk of Christmas shopping is done ahead of time. Like the failure to make a plan, procrastination is another key component to overspending. By doing the bulk of Christmas shopping in one day, consumers can ensure key gifts are purchased — within budget — eliminating the stress of last-minute shopping and the overspending that usually accompanies it.
3. There are actually a handful of really good deals. While many of the Black Friday sales are a joke, there are a few gems out there. Smaller stores that aren't part of national chains tend to offer great deals on Black Friday, especially on apparel.
Click here to read the full article.
About Casey Bond
Casey Bond has been a professional within the finance industry for close to a decade. Her work regularly appears on a number of major national publications in addition to Go Banking Rates, including Business Insider, US News & World Report, and Yahoo! Finance. Her work can also be found on The Motley Fool, LearnVest, Money Talks News, Seeking Alpha, About.com, Redbook Magazine and Shape.
About Go Banking Rates
Go Banking Rates (GoBankingRates.com) a national website dedicated to connecting readers with the best interest rates on financial services nationwide, as well as informative personal finance content, news and tools. Go Banking Rates collects interest rate information from more than 4,000 U.S. banks and credit unions, making it the only online rates aggregator with the ability to provide the most comprehensive and authentic local interest rate information. Go Banking Rates also regularly publishes expert advice from personal finance professionals.
GoBankingRates.com belongs to a network of more than 1500 finance websites, including GoInsuranceRates.com and GoFreeCredit.com. These sites receive more than 2 million visits each month.
For questions or comments, please contact:
Jaime Catmull, Director of Public Relations
http://www.GoBankingRates.com
JaimeC(at)GoBankingRates.com
310.297.9233 x261
###