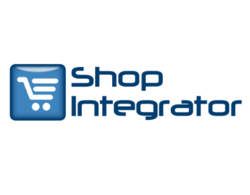 Hosted shopping cart ecommerce software provider ShopIntegrator has moved to a new flexible office space to accommodate expansion in its growing ecommerce service team.
Harpenden, UK (PRWEB) May 31, 2013
ShopIntegrator's move to a new fully serviced flexible Hot Office space gives the e-commerce shopping cart software service team the opportunity to expand its e-commerce business.
ShopIntegrator's hosted shopping cart e-commerce software solution makes it easy for anyone to turn a website into an online store. ShopIntegrator's McAfee Secure and PCI compliant e-commerce software is an ideal solution for small to medium-sized businesses who are looking for and easy way to start taking order payments from their website. ShopIntegrator's shopping cart software offers a straightforward, cost-effective way to add in e-commerce buttons and an online store checkout into any website.
Virtuosity IT Ltd's move to new Hot Office space in Enterprise House, 5 Roundwood Lane, Harpenden, UK offers the e-commerce solution provider new, high-specification, flexible serviced office space for its ShopIntegrator e-commerce software service team. A key advantage in utilising a flexible office hub is to provide rapid, on-demand office space to meet the planned expansion needs of its growing e-commerce software business.
ShopIntegrator's e-commerce software solution has been designed for ease-of-use, with non-technical users in mind who need a straightforward way to sell products, services and digital downloads from their website. Utilising a hosted e-commerce Software as a Service (SaaS) solution frees up merchants to focus on the key aspect of sales and marketing for their online business, removing the worry and complexity of managing back-end systems.
The ShopIntegrator software gives smaller merchants access to many high-end professional e-commerce shopping cart features normally associated with larger businesses. E-commerce features such as automated invoice creation with integrated shipping label, promotional capabilities through the use of discount coupon codes and gift vouchers, international tax calculators for VAT/GST, regional sales tax calculators for US Sales tax/Canadian HST, and various shipping plan creators to calculate delivery costs by country, order value and weight.
ShopIntegrator's desktop, mobile and tablet compatible checkout allows merchants to take payments from any website, across multiple devices, through its growing number of payment gateways which currently include PayPal, Sage Pay, CardSave and eWAY. Businesses selling physical deliverable goods, customisable products or merchants selling digital downloads such as PDF e-books, music and audio tracks, multimedia or software, can all gain an advantage from using the ShopIntegrator hosted shopping cart solution.
For further information, visit ShopIntegrator for a 30-day shopping cart free trial.
ShopIntegrator is a powerful e-commerce and m-commerce checkout which requires little technical knowledge and can be added into HTML website templates or DIY site builders such as Weebly, Moonfruit, Yola, Webnode, 1&1 MyWebsite, Basekit, Webs and Vistaprint. ShopIntegrator also has dedicated e-commerce plug-ins to simplify adding e-commerce into popular Content Management Systems (CMS) such as WordPress, Drupal and DotNetNuke (DNN).