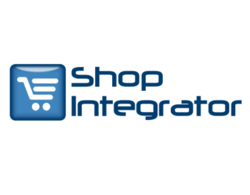 Many musicians find loyal fans are often willing to pay more when they buy music from their favourite band's website instead of through a third party, such as iTunes.
Harpenden, UK (PRWEB) April 26, 2013
ShopIntegrator announces a new Donate/Buyer Decides Value feature, also adding gift voucher capabilities with discount coupon improvements.
ShopIntegrator's PCI compliant, reliable and cost-effective hosted shopping cart solution is ideal for small to medium-sized online businesses and web designers building online stores for clients. Any website can be turned into an online store within minutes using the ShopIntegrator shopping cart ecommerce button add-ins. It makes it easy to sell deliverable goods, services, customisable products and digital download files of any kind, such as PDF eBooks, multi-media, software, MP3's and audio tracks.
The latest ShopIntegrator enhancement provides a new 'Donate/Buyer Chooses Value' ecommerce button add-in. This new feature can be put to a variety of uses, such as collecting donations, taking auction bids or for creative artists offering 'Pay what you want' flexible pricing to their loyal fans. A customer enters the amount they wish to pay or donate, with the merchant able to set a minimum price.
Adding a Donate button offers charities, non-profit organisations such as schools and churches or freeware software providers an easy way to collect donations directly from their website. The donate button allows a variable donation amount to be entered, creating an additional channel for people to give exactly the amount they wish to donate.
The Buyer Chooses Value sales approach is also effective in the area of 'Pay what you want' downloads, offering advantages to creative artists such as musicians. Minimum pricing, rather than fixed pricing, allows fans to pay what they feel is right for their music downloads. Many musicians find loyal fans are often willing to pay more when they buy music from their favourite band's website instead of through a third party, such as iTunes, which take a sales commission. Loyal fans are more likely to pay more when they know all their money is going directly to support their favourite artist.
An expert in selling digital downloads such as music tracks, ShopIntegrator offers sellers of any type of digital download files secure super-fast global digital content delivery and high capacity storage through Amazon Cloudfront Content Delivery Network (CDN). ShopIntegrator's customisable Download Delivery Portal means purchasers have access to their files immediately after payment. Not having to rely on an email link also means there is no risk of a customer's purchased file being lost in the customers SPAM filter. Powerful yet simple and straightforward to use for customers and sellers alike, take a moment to look at ShopIntegrator's digital download cart video demonstration.
ShopIntegrator's new voucher feature and enhanced discount coupon features add greater promotional capabilities for merchants wanting to offer money off or percentage off coupons, or free delivery discount codes. Promotions help increase sales, acquire new customers, retain existing customers and help promote new products and services.
ShopIntegrator has enhanced its discount coupon and voucher capabilities with a number of great new features. Merchants can benefit from being able to offer customers money off and percentage off discount coupons, that operate against product or shipping cost, or both if desired. Merchants can manage their online store discounts coupons and vouchers, controlling which discount coupons and voucher incentives apply to specific products or groups of products in the same product categories.
ShopIntegrator now offers vouchers which can be limited to the number of times they can be used, allowing a merchant to create and sell their own printed gift vouchers redeemable in their online store. This is ideal for a seller with a bricks and mortar shop, or those who sell at trade shows and craft fairs and wish to sell gift vouchers.
ShopIntegrator also offers bulk voucher and discount coupon code upload capabilities. The new bulk code import feature is ideal for businesses using daily deal and discount coupon websites such as GroupOn and Wowcher to market and sell their products. The nature of these promotional sites mean that merchants will need to bulk import hundreds, even thousands of discount codes generated by the daily deal sites. The customer will then want to be able to redeem the voucher with the merchant's online store straight after acquiring it from the daily deal site.
There's a choice of multiple built-in payment processor checkout connectors, including PayPal, CardSave, eWay and Sage Pay, along with the flexibile offline payment options.
For further information on ShopIntegrator's free 30 day shopping cart trial visit ShopIntegrators website.
ShopIntegrator is a powerful e-commerce and m-commerce checkout, with no software to install it requires little technical knowledge. It can be added into HTML website templates or DIY site builders such as Weebly, Moonfruit, Yola, 1&1 MyWebsite, Basekit, Webs, Webnode and Vistaprint. There are also popular Content Management Systems (CMS) ecommerce plugins for WordPress, Drupal and DotNetNuke (DNN).