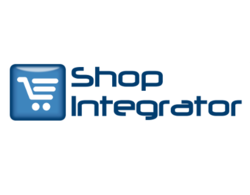 Selling gift vouchers offers the opportunity for a business to increase sales revenue by taking a share of the lucrative gift market.
Harpenden, UK (PRWEB) May 31, 2013
ShopIntegrator's new shopping cart eVoucher feature further expands its ecommerce software's capabilities, allowing merchants to automate the sale of gift voucher codes from their online store.
Selling gift vouchers offers the opportunity for a business to increase sales revenue by taking a share of the lucrative gift market. Online shops which sell eVouchers provide an environmentally friendly way to electronically issue gift voucher codes, as it avoids the need for a printed gift voucher certificate.
ShopIntegrator's new eVoucher feature allows for automatic voucher code creation and distribution from the merchant's online store. When an eVoucher is purchased, the buyer is automatically issued with a voucher code for the equivalent value paid for the eVoucher. The issued voucher code is then redeemable at a later date in the merchants online store.
eVouchers allow for long distance gift giving as the gift voucher code can be sent via email to the intended recipient. For the busy shopper, an eVoucher allows for same day gift giving for those last minute presents needed in a hurry.
ShopIntegrator's hosted shopping cart software is the perfect solution for small to medium sized businesses looking for a straightforward way to add a new online sales channel to their business. ShopIntegrator's hosted shopping cart ecommerce software is an easy to use add-in store solution that provides businesses with everything they need to turn a website into an online store. A website may be turned into an online shop by simply copying and pasting ecommerce buttons and an online store checkout into the website.
Giving an eVoucher as a present avoids the risk of the buyer having to make the final choice of what to buy at the time they purchase their gift. This makes an excellent hassle free gift for a friend or relative which ensures that the receiver of the gift still has the flexibility to choose exactly what they really want. An eVoucher demonstrates the buyer has put thought into choosing a present, as they have first had to find an online store that their friend or relative is going to enjoy shopping at for their gift.
With a gift voucher, the buyer is still able to add their personal touch as they choose the theme of the gift, such as a gift voucher for a music download store, sports apparel, e-Books, craft items. This ensures that the receiver of the gift voucher still makes that all important final decision on what they like best from the online store.
ShopIntegrator's PCI Compliant hosted shopping cart software gives merchants a simply to follow step by step process of turning a website into an online store in a matter of minutes. ShopIntegrator makes it easy to sell tangible goods with shipping costs, customizable items and digital download products, such as music tracks, e-Book PDF's, software and multi-media.
ShopIntegrator's ease of use makes it a straightforward ecommerce solution for any business to use take order payments from a website. ShopIntegrator merchants have an increasing number of payments processors to connect their store checkout to which include PayPal, CardSave, Sage Pay and eWAY payment gateways. There are also offline payment options, such as Pay by Bank transfer, Pay by Phone and Pay by Cheque.
Visit ShopIntegrator.com for further information and a 30 day free shopping cart trial.
ShopIntegrator is a powerful e-commerce and m-commerce checkout which requires little technical knowledge and can be added into HTML website templates or DIY site builders such as Weebly, Moonfruit, Yola, Webnode, 1&1 MyWebsite, Basekit, Webs and Vistaprint. ShopIntegrator also has dedicated ecommerce plug-ins to simplify adding ecommerce into popular Content Management Systems (CMS) such as WordPress, Drupal and DotNetNuke (DNN).