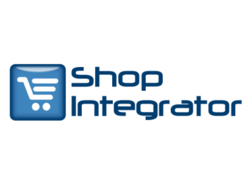 45% of customers look at a website's delivery pages prior to looking at their products
Harpenden, UK (PRWEB) January 30, 2013
Version 4.3, ShopIntegrator's latest upgrade, offers merchants improved shipping and delivery ecommerce features.
ShopIntegrator's hosted shopping cart solution provides small to medium enterprises, including home-based businesses, with a simple way to turn their website into a secure online shop. It's range of add-in ecommerce buttons and ecommerce widgets enable sellers and web designers to customize and manage the ecommerce element of their online shop to suit their own individual business requirements. To ensure market trends are monitored and customer needs addressed ShopIntegrator continuously develops and updates its ecommerce functions. ShopIntegrator's latest Version 4.3 focuses on improvements to its shopping cart shipping and delivery elements.
ShopIntegrator's cost-effective, PCI compliant shopping cart software offers a wide range of innovative ecommerce features that basic shopping carts are unable to provide. However its cost-effective pricing structure means it is more accessible than some of the other advanced shopping cart systems available. ShopIntegrator is mobile and tablet friendly and its sophisticated web administration system is easy to use which means that merchants are better able to manage their products online and customise their shopping cart and checkout to fit in with their individual business needs. For example within ShopIntegrator's Order Manager there are a number of product and inventory features that assist sellers with the management of their eshop. And, ShopIntegrator's designer tool enables merchants to customise their cart and checkout to fit in with the rest of their website.
Recent research highlights the important part the delivery plays in the process of online purchasing. According to recent home delivery statistics by MetaPack, over 45% of customers look at a website's delivery pages prior to looking at their products. Because ShopIntegrator understands just how important the shipping and delivery element of an online business is, it is able to offer a variety of clever ecommerce features that facilitate the merchant in selling deliverable products to their customers.
Always keeping the merchant and end customer in mind, ShopIntegrator offers some invaluable shipping and delivery features. Ensuring that the customer is always kept fully informed on the progress of their order is central to good customer relations. ShopIntegrator's shipping and delivery workflow makes available shipping status notification emails which keep customers fully informed and allows them to track the progress of their order once it has despatched. ShopIntegrator's shipping plan creators also offer multiple shipping options and enable merchants to calculate delivery costs at the checkout stage.
ShopIntegrator is always swift to respond to the needs of merchants and their customers and therefore its recent upgrade, Version 4.3 has implemented some great new features to build on its current shipping and delivery capabilities. Sellers now have greater control over how they manage their products. For example if an order is made up of a mix of products where some products qualify for free delivery and some don't, merchants can now decide if they want to prohibit free shipping for the whole order. In addition, it is also now possible for merchants to choose which products they wish to include or exclude from free shipping calculations.
Developments to ShopIntegrator's shipping plans means that merchants can now generate shipping plans for specific country deliver zones, with these particular shipping plans restricted to customers within those zones. Merchants can also set up exclusions for delivery zones. For example countries that merchants wish to leave out are not presented at the checkout as an option to the customer.
ShopIntegrator has also upgraded its shipping status notification emails through the addition of a default courier method and tracking link. This link is automatically assigned to the customer order when the order delivery status is updated. Merchants can override this link on an order-by-order basis should they so wish.
Version 4.3 sees a new appendage to product option price modifiers in Product Manager. ShopIntegrator has also added in product option weight modifiers. Products can now be assigned a weight that feeds into the checkout should merchants require a weight-based shipping plan.
Finally, this latest upgrade introduces an improvement to Order Manager. To help with the organisation of orders, ShopIntegrator has created a single, central location where merchants can easily manage orders from different payment gateways and numerous websites. And to help the organisation process even more, Order Manager now provides a single order sheet for every order. This single sheet includes shipping cost, tax, item cost and any order discounts so everything is together in one place.
ShopIntegrator's latest upgrade, Version 4.3 has introduced some great enhancements to its shipping and delivery capabilities, benefitting both the merchant and the customer. ShopIntegrator is hosted so merchants always have an up-to-date cart and checkout because any upgrade ShopIntegrator makes to its ecommerce software is automatically updated and available to ShopIntegrator subscribers. ShopIntegrator can turn any website into an online shop and provides specific integration guides for popular CMS systems and DIY site builders. Unlike basic shopping carts, it also connects to a variety of payment processors such as eWAY, CardSave, Sage Pay and PayPal. Whatever the size of the business or product being sold, (whether it is tangible product requiring delivery, a personalised product or digital download) ShopIntegrator's hosed ecommerce solution enables businesses to customize their online shop and better manage their products and orders to reflect their individual business needs.
To find out more about ShopIntegrator and its latest upgrade visit ShopIntegrator.
Established in 2004, ShopIntegrator provides SMEs with secure, easy-to-use hosted shopping cart software. ShopIntegrator's competitive pricing and straightforward installation process allows merchants to turn their website into an online store within a matter of minutes. McAfee Secure and PCI compliant, ShopIntegrator's shopping cart is compatible with most websites so there is no need to change web hosting companies.
ShopIntegrator is a powerful e-commerce and m-commerce checkout. There is no software to install and its uncomplicated, no cost set-up requires little technical knowledge and can be added into HTML website templates or DIY site builders such as Weebly, Moonfruit, Yola, 1&1 MyWebsite, BaseKit, Webs and Vistaprint. ShopIntegrator also has dedicated plug-ins to simplify adding ecommerce into popular Content Management Systems (CMS) such as WordPress, Drupal and DotNetNuke (DNN).