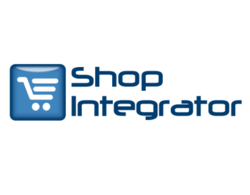 ShopIntegrator has launched Version 4.2 of its shopping cart. Exciting new features for order management, delivery notification emails, EU B2B VAT and more.
Harpenden, UK (PRWEB) November 30, 2012
Packed full of great new developments, ShopIntegrator version 4.2 further enhances customers online shopping cart experience.
ShopIntegrator is a PCI compliant, hosted shopping cart service. It provides a secure, flexible and cost-effective ecommerce solution for small to medium businesses (SME's). Its simple copy and paste technique means any website can have a fully operating online checkout within minutes. Whether just starting out selling online or an already established online shop, ShopIntegrator's extensive list of ecommerce buttons and ecommerce widgets allow merchants to customize their carts according to their own individual business requirements.
ShopIntegrator's m-commerce and e-commerce responsive checkout is suitable for merchants wishing to sell personalized products, tangible goods and digital downloads such as MP3's, eBooks, multi-media software and audio tracks. ShopIntegrator has many invaluable, ecommerce features including real time product and stock control, multiple currency convertors, shipping cost creators, special offers and discount codes.
Continuously striving to ensure the very latest technological advances are incorporated and market demands met, ShopIntegrator has launched its latest upgrade. Version 4.2 improves some existing features and introduces some new ecommerce options.
ShopIntegrator has improved its shopping cart Order Manager feature by introducing a new shipping workflow. The new shipping notification workflow is an easy way for merchants to trigger customer emails to be sent which detail the shipping status of their recent purchase, ensuring customers remain fully informed on the progress of their orders. The two new order status emails that the customer can receive are 'Delivery Preparation' and 'Delivery Dispatched'. Delivery Preparation notifies the customer that their order is being picked, packed and prepared for dispatch. Delivery Dispatched confirms to the customer that their order has dispatched and is on the way.
These new shipping statuses are a quick and simple way for a merchant to email helpful shipping related information to their customers. Each order is now able to record the name of the courier and a unique shipping reference number. The shipping emails may also include a link to the 3rd party shipping providers' tracking system so the customer is able track their order once it has been dispatched. In addition the merchant may provide the shopper with any delivery specific notes relevant to their order. These customer-focused shipping emails means customers are kept fully abreast of the status of their order and assures them that they are dealing with an efficient, reliable customer-orientated company.
Version 4.2 also sees merchants better able to customize the look of their online store checkout to further mirror the style of the rest of their website. ShopIntegrator's improved Shopping Cart Appearance Customization feature gives even complete novices a simple way to transform their online shopping cart. This web administration console enables merchants to control the checkout header, page sections, footer, colours and fonts. And, with 23 easy to use point and click checkout style controls, sellers have the power and creativity of a web designer giving them the freedom to customise their checkout as they wish.
Creating a distinctive checkout that reflects the look and feel of the rest of the website is simple. ShopIntegrator's designer settings include exciting features such as; custom checkout header images, checkout stage marker controls, custom page section header images, font picker, checkout control button alignment and layout management, product table colour pickers, form field colour pickers and footer designer. Essentially all the features that allow merchants to easily customize the style of the shopping cart to match their website.
ShopIntegrator's version 4.2 has also improved its Weebly shopping cart integration plug-in. The new plug-in allows merchants using Weebly's DIY site builder to speed up the process of integrating ShopIntegrator's extensive list of ecommerce buttons and store add-ins when working in the Weebly admin console editor. This improved ecommerce integration route speeds up the process of turning a Weebly website into a Weebly store.
Another indispensable new feature is ShopIntegrator's improved European VAT Handling. This new feature is invaluable to VAT registered merchants who are selling business to business (B2B). The checkout for a VAT registered merchant now crucially allows a business customer to elect that they are in the European Union and have a VAT registered business with an EU VAT number.
With ShopIntegrator's improved European VAT Handling feature the online checkout is able to capture the business customer's European VAT number and validates that their country specific VAT number format is correct before allowing the business customer to move on in the checkout. Only when the VAT number format has been verified are customers allowed to proceed onwards in the checkout, removing the VAT charge from a business customer's order. The improved European VAT handling feature provides B2B merchants with an efficient, professional checkout process for their business customers.
It is with both the merchant the merchants' customers in mind that ShopIntegrator has launched Version 4.2. Exciting new features and upgrades to existing options ensure merchants have more choice and flexibility. The end result is customers purchasing goods and services from merchants using ShopIntegrator's ecommerce shopping cart solution have a cohesive, professional online shopping experience.
For further information about the latest features in ShopIntegrator version 4.2 and to find out about ShopIntegrator's free trial visit http://www.shopintegrator.com
Established in 2004, ShopIntegrator provides SMEs with secure, easy-to-use hosted shopping cart software. ShopIntegrator's competitive pricing and straightforward installation process allows merchants to turn their website into an online store within a matter of minutes. McAfee Secure and PCI compliant, ShopIntegrator's shopping cart is compatible with most websites so there is no need to change web hosting companies.
ShopIntegrator is a powerful e-commerce and m-commerce checkout. There is no software to install and its uncomplicated, no cost set-up requires little technical knowledge and can be added into HTML website templates or DIY site builders such as Weebly, Moonfruit, Yola, 1&1 MyWebsite. ShopIntegrator also has dedicated plug-ins to simplify adding ecommerce into popular Content Management Systems (CMS) such as WordPress, Drupal and DotNetNuke (DNN).