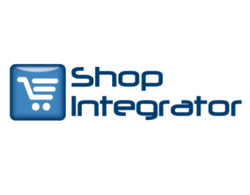 ShopIntegrator's new small business ecommerce blog will look to help businesses work smarter rather than harder.
Harpenden, UK (PRWEB) June 30, 2013
ShopIntegrator, the hosted shopping cart software service provider launches a new ecommerce blog. ShopIntegrator's ecommerce blog is aimed at small businesses, helping to keep online merchants up-to-date with online shopping trends and to share marketing advice to improve their online sales.
ShopIntegrator's new small business ecommerce blog is set to grow into a useful online resource for many merchants needing to stay current with the fast paced online global ecommerce marketplace. The new ecommerce blog gives ShopIntegrator the opportunity to share useful tips and insights with online merchants so that they may make the most out of marketing their online store with little or no budget.
Many small businesses and home based businesses are missing out on sales that could be gained from using a wealth of online marketing opportunities, simply because they are overwhelmed by the vast array of marketing and sales channels necessary for promoting their business. ShopIntegrator wishes to help merchants make the crucial first step with simple to follow helpful articles, without making assumptions about peoples level of expertise, ensuring the all important basics are covered before delving deeper into the subject matter.
Online businesses that are already active in marketing their online store through a variety of channels, such as Search Engine Optimization (SEO) and social networks will also benefit. ShopIntegrator's new small business ecommerce blog will look to help businesses work smarter rather than harder. The aim is to ensure businesses are getting the most out of the variety of marketing and sales channels, maximizing the return on the time invested in what can too often result in no increase in sales when used ineffectively.
ShopIntegrator's hosted shopping cart software is an easy solution for a business to turn their website into and online store. ShopIntegrator's PCI compliant and McAfee Secure ecommerce software is an excellent solution for SME's and home based start-up businesses needing to take online payments from their website. ShopIntegrator's simple to use, cost-effective ecommerce software solution allows a merchant to add ecommerce buttons and an online store checkout into any website in a matter of minutes.
ShopIntegrator's ecommerce solution is aimed at non-technical users who are looking for a straightforward way to sell services, shippable products and digital downloads from a website, such as music mp3s, audio tracks, PDF e-books, software and multi-media. A merchant will benefit from using a hosted ecommerce solution because it frees up their valuable time for important sales and marketing activities, without needing to worrying about maintaining their own shopping cart software infrastructure.
ShopIntegrator's mobile, tablet and desktop compatible shopping cart software makes it easy to take online payments from any website. The ShopIntegrator store checkout has an increasing number of checkout connectors for popular payment processors, which currently include PayPal, WorldPay, CardSave, Sage Pay and eWAY.
ShopIntegrator's shopping cart software provide merchants with a low cost professional online store solution, offering features such as discount coupons and gift voucher codes, international and regional tax calculators for EU VAT/GST, US Sales tax, Canadian HST, a variety of shipping cost calculators and invoice generation with an integrated shipping label.
For further information and a free 30 day shopping cart trial visit ShopIntegrator.
ShopIntegrator is a powerful e-commerce and m-commerce checkout which requires little technical knowledge and can be added into HTML website templates or DIY site builders such as Weebly, Moonfruit, Yola, Webnode, 1&1 MyWebsite, Basekit, Webs and Vistaprint. ShopIntegrator also has dedicated ecommerce plug-ins to simplify adding ecommerce into popular Content Management Systems (CMS) such as WordPress, Drupal and DotNetNuke (DNN).