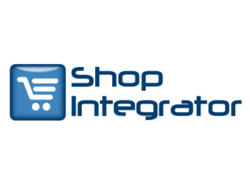 ShopIntegrator's new VAT invoice with integrated shipping address label helps merchants speed up their ability to process orders allowing them to handle a greater volume of orders as their business grows.
Harpenden, UK (PRWEB) April 30, 2013
ShopIntegrator's new ecommerce features allow merchants to benefit from VAT compatible invoice generation with integrated shipping label and adds support for multi-rate tax bands for goods requiring mixed rates of VAT.
ShopIntegrator's hosted shopping cart and checkout solution is ideal for small to medium online businesses and offers a cost effective, secure, PCI compliant and simple to set up ecommerce solution. It takes just minutes to turn a website into an online store.
Merchants are provided with essential management tools to help in the running of a successful online business. ShopIntegrator's new VAT Invoice Creation feature and multi-rate tax bands are just such examples. Desktop, mobile and tablet compatible, ShopIntegrator easily integrates with any website and connects with a variety of payment processors such as Sage Pay, eWAY, CardSave and PayPal. Businesses selling physical deliverable goods, customisable products or merchants selling digital downloads such as PDF e-books, audio and music tracks or software, can all benefit using ShopIntegrator.
VAT (Value Added Tax) invoicing can be complicated but it is essential that businesses, whatever their size, implement the necessary regulations. HMRC stipulates that businesses registered for VAT supplying goods or services to someone who is also registered for VAT must supply a VAT invoice. The invoice must include specific information such as a unique invoice number, invoice date, seller's name, address and VAT registration number, customer's name and address and a description of goods supplied. In addition, for every different type of item on the invoice, sellers must also include information such as unit price excluding VAT, quantity of goods and services, rate of VAT applicable to the product being sold, the rate of any cash discount and the total amount of VAT charged for each tax rate.
Utilising multifunctional documents such as integrated label forms can help streamline invoicing and order processing. This combination of invoicing and labelling means merchants can print invoices at the same time as printing order shipping labels, not only saving valuable time but keeping labels and invoices together to help avoid such mishaps as mismatching goods. ShopIntegrator's new VAT invoice with integrated shipping address label helps merchants speed up their ability to process orders allowing them to handle a greater volume of orders as their business grows.
ShopIntegrator's new VAT compatible invoice generation provides customers with a printable VAT invoice web page and a VAT invoice email receipt once the customer completes the payment process. Merchants are able to use their order manager to print a VAT invoice that is compatible with A4 integrated label forms that have a peel-off shipping label.
ShopIntegrator has also introduced a Multi-rate Tax Band function, ideal for merchants selling different products which have different tax rates. In the UK for example, HMRC apply different rates of VAT depending on the goods or services being sold. Companies registered for VAT have to charge the standard rate of VAT, currently 20%, on all products or services except those that fall into zero-rate, these goods are taxable for VAT but the VAT rate is 0%, reduced-rate which is currently 5%, or exempt-from tax bands. For example protective equipment such as child car seats are reduced rate, books and publications are zero rate and sports activities are exempt. With ShopIntegrator's Multi-rate Tax Band feature merchants are now able to set up multiple tax rate bands so different products can be charged the appropriate rate of VAT.
ShopIntegrator merchants may now sell mixed combinations or packs of products with differing VAT rates. 2006 saw the introduction of new rules regarding mixed supplies of goods and services; a mixed supply is defined as a package containing two or more elements. HMRC state that as a general rule 'the consideration payable in respect of goods or services supplied as a package is to be apportioned between each of the individual elements in the supply'. Essentially the same VAT rate would apply to each element should they be sold on their own. For example a merchant selling a mixed package of a book with a CD would have to split the VAT accordingly. The book is in the zero rated tax band and the CD standard tax rate (20%) so the total consideration payable should be apportioned so that the book element is taxed at the zero rate and the CD element is taxed at the standard rate.
For further information and a free 30 day shopping cart trial visit ShopIntegrator
ShopIntegrator is a powerful e-commerce and m-commerce checkout. It requires little technical knowledge and can be added into HTML website templates or DIY site builders such as Weebly, Moonfruit, Yola, Webnode, 1&1 MyWebsite, Basekit, Webs and Vistaprint. ShopIntegrator also has dedicated plug-ins to simplify adding ecommerce into popular Content Management Systems (CMS) such as WordPress, Drupal and DotNetNuke (DNN).