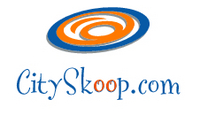 New York is a logical expansion for CitySkoop because many New Yorkers have sophisticated tastes but limited budgets
Los Angeles, CA (PRWEB) January 28, 2008
CitySkoop.com, which gathers sales and promotional information from local stores, restaurants and spas, has expanded its free listing service to reach consumers in New York City.
CitySkoop's New York launch coincides with Restaurant Week, during which time New York restaurants offer 3-course lunches for $24 and dinners for $35.
"New York is a logical expansion for CitySkoop because many New Yorkers have sophisticated tastes but limited budgets," explains co-founder Jonathan Dolin. "CitySkoop helps users locate restaurants offering half-price wine, discounted spa services, and designer clothing sales."
CitySkoop also lists happy hour promotions, online shopping deals, and discounts on electronics, toys, home decor, fitness services and pet supplies. Membership is free, and gives users access to full promotion details and CitySkoop's email newsletter. In addition, members can win gift cards to local businesses and save favorite listings to their personal folder.
Many consumers enjoy discovering shopping and dining promotions, but keeping track of the information is another story. This is how CitySkoop evolved. "I could never organize all of the mail and email promotions, so I missed out on some really great deals," explains co-founder Jillian Dolin. "We designed CitySkoop to help consumers find and organize promotions easily."
CitySkoop also offers a solution to the thousands of small businesses and restaurants that have daily or weekly specials, but have very tight advertising budgets. Roger Roth, who runs Roger & Dave's toy and card shop in Manhattan, recently listed his store's sale on CitySkoop. "Newspaper advertising costs more than CitySkoop's most expensive premium ad," says Roger. "Plus, my ad appears on CitySkoop instantaneously and runs for as long as I want."
Businesses can list their sales and promotions on CitySkoop for free, and pay only for a premium spot on the site or placement in CitySkoop's email newsletter.
CitySkoop launched in Los Angeles and San Diego in 2007. Promotions are currently listed for Shopping, Food & Drink, Body & Beauty and Home & Garden in New York, Los Angeles, and San Diego.
For more information on CitySkoop or to list a promotion, please visit CitySkoop.com or contact Jillian Dolin.
About CitySkoop, LLC
CitySkoop.com is the premiere online destination for multi-channel consumers seeking local sales, specials and promotions for Shopping, Dining, Home & Garden and Spa services. Information is posted on CitySkoop.com and delivered through email newsletters.
Contact:
Jillian Dolin
CitySkoop LLC
310-294-1219
http://www.cityskoop.com
###