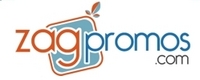 Orangeburg, NY (PRWEB) February 17, 2010
Zagwear.com, a leading custom promotional products and services company, today announced the launch of Zagpromos.com, a one-stop online shop for custom imprinted promotional items.
Zagpromos.com's extensive database offers thousands of unique products to help marketers leave their mark and make a memorable impression including promotional items, corporate gifts, tradeshow giveaways and just about anything that can be custom imprinted.
Understanding the growing importance of the green movement and the need to take better care of the planet, Zagpromos.com also offers hundreds of eco-friendly items. From eco-pens made mostly of biodegradable materials to reusable shopping totes, the site's earth friendly products and competitive prices can help shoppers go green and save some green at the same time!
The site's modular layout makes shopping simple, giving users the ability to browse eco-friendly, rush or sale items with one click. Visitors can also view the Top 50 Best Sellers and shop by brand, event or industry to quickly and easily identify the perfect items for their needs.
"Providing our customers with great variety and value was our goal with Zagromos.com," said Toby Zacks, CEO of Zagwear. "With Zagpromos.com, customers can take care of their promotional needs, whether it's five or five thousand items, in just a few minutes and feel confident that they're getting both high quality products and service. And with our eco-friendly products, they can make a memorable impression while demonstrating their environmentally conscious side."
For those last minute promotional needs, Zagpromos.com carries thousands of items available for rush delivery that can be customized and delivered in just 24 hours from order approval. 2, 3, 4 and 5-day rush items are also available. Give Zagpromos.com a call at 1-800-914-5000 and a friendly customer service representative will assist you.
About ZagPromos.com
Zagpromos.com is your one-stop supplier for all promotional items, corporate gifts, tradeshow giveaways and just about anything that can be custom imprinted. As a part of the Zagwear family, Zagpromos.com is backed by fifteen years of experience working with corporations big and small to deliver quality promotional items on time, and exactly to specifications. Visit http://www.zagpromos.com for all your promotional needs.
Contact:
Toby Zacks
800-914-5000
33 Corporate Dr.
Orangeburg, NY 10962
http://www.zagpromos.com
###