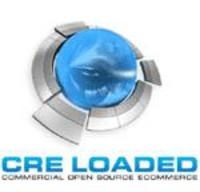 Hudson, FL (PRWEB) November 16, 2007
Chain Reaction Ecommerce (CRE), makers of the popular open source shopping cart CRE Loaded, announce the release of CRE Loaded 6.2 SP1 with several new services, partner tie-ins, and essential updates and fixes. All CRE Loaded 6.2 storeowners (applies to Standard, Pro and Pro B2B applications) can visit http://www.creloaded.com and download SP1 for free.
New Services available via the CRE Loaded 6.2 SP1 admin panel:

CRE MerchantSM for the best rates in credit card processing.
CRE MessengerSM for free in-store sales and customer-service chat.
New Partner Integrations available inside the CRE Loaded 6.2 SP1 admin panel:

PayPal Pro integration and PayPal certification.
BuySAFE transaction bonding service enhances customer trust and security.
MyStoreRewards pay-per-performance buyer-loyalty program.
Key updates and fixes include:

Godaddy.com - now completely compatible.
Google Feed support enhancements.
Enhanced Create Order and Edit Order functions for better product selection.
Enhancements to Sub-Product handling to provide more consistent functionality.
Major enhancements to the Affiliate presentation and reporting to reduce confusion.
Enabled editing of product prices when editing an order.
Fixes applied to the backup.php and backup_mysql.php to better support compression.
Corrections to the PayPal IPN module to support Invoice Number and Printing.
Easy Populate Advanced Import / Export updated to work in a PHP 5.2 environment.
Several enhancements to better support special characters, such as apostrophes, in product names and attributes.
A major change to Sessions to provide more stability.
Correction to Date handling for Spanish-language sites.
Several enhancements to Coupon handling and functionality.
About Chain Reaction Ecommerce:
Founded in 2001, Chain Reaction Ecommerce is the maker of the CRE Loaded ecommerce shopping cart and online store. With more than 100,000 CRE Loaded shopping cart applications in use, Chain Reaction Ecommerce offers its customers complete support as well as a host of ecommerce services including CRE Merchant for credit card processing and CRE Messenger for in-store sales and customer-service chat. An aggressive software-release schedule and numerous partnerships with best-in-class ecommerce products and services companies ensure CRE Loaded storeowners that they will remain at forefront of the ecommerce shopping cart marketplace well into the future.
Contact:
Michael Valverde
Chain Reaction Ecommerce
678-362-0998
http://www.creloaded.com
###