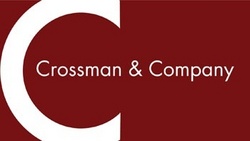 Drawing from a 3-mile radius servicing more than 14,000 people, the shopping center will have an impressive roster of national and local tenants that attract a large volume of shoppers
ORLANDO, Fla. (PRWEB) December 2, 2008
"Drawing from a 3-mile radius servicing more than 14,000 people, the shopping center will have an impressive roster of national and local tenants that attract a large volume of shoppers," said Craig Buchanan, president of WindCrest Development.
"We are thrilled to work with WindCrest and Publix to develop a leading retail destination," said John M. Crossman, CCIM, president of Crossman & Company. "A new development such as Stoneybrook shows existing opportunity for growth in the market."
About Crossman & Company
Crossman & Company is the largest third-party retail leasing and management company in Central Florida, based upon total retail square footage; currently oversees a real estate portfolio of approximately five million square feet valued in excess of $1 billion. For more information please visit http://www.crossmanco.com.
About WindCrest Development Group
WindCrest Development Group (WDG) is a full service development company with its primary focus in the retail development field. WDG was founded in March, 2006 by its two principals, Craig L. Buchanan (President) and Thomas J. Murray (Vice President). WDG's main goal is to provide superior development services to those clients in need of site acquisition, entitlements, permitting, construction management, and disposition. Over the course of its brief +2 year history, WDG has completed the Middle Beach Commons Publix Shopping Center in the City of Jacksonville Beach, and is currently permitting another five (5) retail projects in the Central Florida, North Florida and the Panhandle of Florida. These projects are grocery anchored shopping centers that in various states of development. WDG is committed to developing high quality shopping center projects and provide exceptional development services for its clients and own account.
MULTIMEDIA GALLERY http://www.businesswire.com/cgi-bin/mmg.cgi?eid=5843429