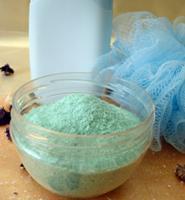 Norwalk, CT (PRWEB) December 21, 2007
People with oily skin can consider this trait an advantage as much as a problem. Because it's less prone to wrinkling, oily skin can be a good thing, but it's also difficult to deal with, since it's always shiny and prone to breakouts. Members of Shopping Essentials (SM), a leading discount program offered by Adaptive Marketing LLC, can use their membership to get discounts on the things they need to control excess oil and maintain a healthy, radiant skin.
While oily skin can affect the entire body and face, it's more likely to be limited to the T-zone of the face: forehead, nose and chin. In a nutshell, oily skin is the result of overactive sebaceous glands, whose job is to produce natural oils to nurture the skin. When there's extra oil, the skin is afflicted by blemishes, blackheads, acne, and other skin conditions. The key is to control such excess while keeping the skin moisturized. There are simple ways to address this concern, including the following tips provided by AP9 ShoppingEssentials:
-- Know the facts. Some people mistakenly believe the best way to tame oily skin is to use harsh astringents and other products to strip away the oils. The truth is, those oils are necessary, and the skin will produce them again for nourishing purposes. Balance is the key word for people with oily skin.
-- Twice a day. A first step is to clean the face every morning and every night with a gentle soap and warm water. Rinse with cold water at the end to close the pores. When the skin is kept clean, pores won't get clogged with dirt and bacteria, which causes pimples and outbreaks.
-- Use the right products. Make sure to have a routine to clean and moisturize the skin with oil and alcohol-free moisturizers, toners, cosmetics and sunscreens. Along with proper cleansing, experts recommend switching skin care products, depending on the season and the age of the person. As people grow older, the skin becomes drier, even for those with oily skin, notes Shopping Essentials.
-- Look for natural solutions. Masks and natural treatments are always a great way to control oily skin while retaining moisture. One choice is to apply a mask made with one full teaspoon of instant oatmeal (or smashed oats), three drops of lemon juice and a teaspoon of honey. Mix all the ingredients, apply over clean skin, leave on for 15 to 20 minutes, and wash off with cold water. Another good choice is to purchase skin care and make-up products from organic lines, available all over the country.
-- Exfoliate. Every type of skin needs regular exfoliation, but this is especially true for oily skin. Doing so once a week will get rid of dead cells located on the top layer of the skin. Use a gentle exfoliating cream (a strong one will over dry the skin and create a rebound effect), and apply with a circular motion all over the face or body. Be sure to follow up with a good moisturizer and, if necessary, a lotion to prevent the formation of pimples.
Along with healthy eating habits, practicing diligent skin care is always a good rule to follow, no matter what season or type of skin. And when it comes to having an oil-free, healthy skin, consumers can enjoy discount prices every day of the year through Shopping Essentials.
About AP9 ShoppingEssentials:
AP9 Shopping Essentials is a leading membership discount program offered by Adaptive Marketing LLC. Headquartered in Norwalk, Conn., Adaptive Marketing is a category leader in membership programs, bringing value direct to consumers through an array of benefits in healthcare, discounts, security, personal property and personals. Members may access their benefits at Shopping-Essentials.com. With broad online and offline distribution capabilities, Adaptive Marketing offers its corporate client partners effective tools to enhance market presence, strengthen customer affinity and generate additional value through programs such as Shopping Essentials.
###