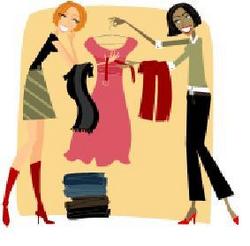 Norwalk, Conn. (PRWEB) February 28, 2008
Clothes are a necessity. Trendy, unique, brand or designer-label clothes, on the other hand, are a luxury. Yet thousands of people have found a way to wear high-quality clothes all-year-round without breaking the bank. These people are indeed smart shoppers, notes Shopping Essentials (SM), a leading discount program offered by Adaptive Marketing LLC.
Savvy shoppers display shopping sense based on three key words: budget, planning and flexibility, notes AP9*ShoppingEssentials. Experts recommend having a clothing budget for the whole family of 6% of the net income the breadwinner(s) brings home every month. Once this amount has been determined, the second word comes into play. Clothing needs can usually be foreseen, so it's relatively easy to plan ahead and know what month to buy new school clothes, for example, and what month should be designated for other items, such as underwear, sleepwear, accessories, and more.
Flexibility is also necessary because a good shopper is always open to exploring different stores, trying new brands and hunting for bargains. And there are other ways to stretch clothing budgets, as Shopping Essentials points out:
-- Buy more classics. Make better use of your money by purchasing top-quality, classic pieces that will be wardrobe staples from year to year.
-- Trend toward discounts. Yes, trendy pieces always make a statement and are fun to wear, but they also go out of style easily. So get trendy pieces only when they're at least 40% off the original price.
-- Dress for your body type. The idea is to look good not only with quality clothes but also with pieces that fit the body in all the right places. Try on different things to learn what works and what doesn't in terms of cuts, colors, etc.
-- Seize the sales. High-end stores are like heaven towards the end of each season. The sales are great, and they always have coupons out. This is the time to buy quality clothing for everyone in the family. When shopping for children, buy pieces at least one size bigger to allow for growth spurts.
-- Shop around. End-of-season sales start gradually, so pay weekly visits to the stores to compare prices and study their evolving offers. It's also worth your time to visit discount and outlet stores. They always carry name-brand items at unbelievable prices.
-- Go online. Some stores have better sales and no shipping charges for online shoppers. Also, go to search engines and type the name of your favorite stores plus the words "promotions" or "coupons" to find great ways to save!
Like a good pair of new shoes, discounts are always welcomed. "Happy shopping," concludes AP9 ShoppingEssentials.
About Shopping Essentials
AP9 ShoppingEssentials is a leading membership discount program offered by Adaptive Marketing LLC. Headquartered in Norwalk, Conn., Adaptive Marketing is a category leader in membership programs, bringing value direct to consumers through an array of benefits in healthcare, discounts, security, personal property and personals. Members may access their benefits at Shopping-Essentials.com. With broad online and offline distribution capabilities, Adaptive Marketing offers its corporate client partners effective tools to enhance market presence, strengthen customer affinity and generate additional value through programs such as AP9 ShoppingEssentials.
###