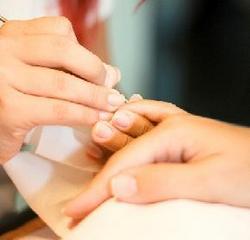 Norwalk, Conn. (PRWEB) May 22, 2008
Hands can tell a story just by the way they look: wrinkly, stained, supple, dry, soft, etc. They also play an important role in communication, since people often use their hands to emphasize what they want to say. Shopping Essentials (SM), a leading discount shopping program offered by Adaptive Marketing LLC, reports that hands are indeed the first body parts that show age, and they need more pampering and care than people usually give them.
The skin on the hands is thin and delicate, and therefore requires special care. Ironically, such an important and fragile part of the body gets a very rough treatment. People wash clothes and dishes, scrub floors or perform other heavy-duty activities without any protection. But there are some useful and simple tips anyone can follow to keep hands healthy and soft, like the ones provided here by ShoppingEssentials:
-- Moisturizing. Hands need hydration, just like the rest of the body. Use a deep moisturizing cream at least four times a day. Choose one that contains lactic acid's urea, an essential hand-care chemical that helps water efficiently penetrate the skin.
-- Warm, not hot. Hot, steamy water does help kill bacteria, but it also makes hands dry and rough. To keep hands clean and soft, use mild soap, and warm water.
-- Exfoliating. Both men and women can use this simple trick to soften their hands. Use any store-bought exfoliation product once a week (preferably at night, before going to bed), or simply combine hand lotion and sugar, rub hands for 3 to 5 minutes, rinse with warm water, and pat hands dry.
-- Face treatment. Almost every anti-age or moisturizing face cream can be applied on the hands, at least once a week, for extra moisture. Another cool trick for extra-soft hands is to apply Vaseline before bedtime, notes Shopping Essentials.
-- Sunscreen. Hands should also be covered with sunscreen before heading out in the sun. Apply sunscreen all over the hands, including in between the fingers and on the palms.
-- Gloves. Protecting hands is as easy as using gloves when washing clothes or dishes, or doing gardening chores. Dust, pollution and chemicals affect the skin and make hands dry and chapped.
-- Nails. No matter how soft the hands are, if the nails look yellow and weak, the overall look will not be a good one. Visit the manicurist at least once a month, keep nails clean, and apply beauty products to make them stronger.
The best way to have healthy-looking hands is to take care of them daily. For savings on beauty and hand-care products, among other shopping needs, reach for the benefits of Shopping Essentials.
About Shopping Essentials:
ShoppingEssentials is a leading membership discount program offered by Adaptive Marketing LLC. Headquartered in Norwalk, Conn., Adaptive Marketing is a category leader in membership programs, bringing value direct to consumers through an array of benefits in healthcare, discounts, security, personal property and personals. Members may access their benefits at Shopping-Essentials.com. With broad online and offline distribution capabilities, Adaptive Marketing offers its corporate client partners effective tools to enhance market presence, strengthen customer affinity and generate additional value through programs such as Shopping Essentials.
###