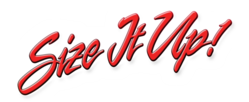 New York,NY (PRWEB) May 09, 2013
Recently, SizeItUp added the fitment specs for the 2012 Honda Civic. By incorporating another vehicle to its huge database, SizeItUp continues its ongoing campaign to integrate data for new and popular models.
The completely redesigned 2012 Honda Civic is an ultimate combination of technology and luxury. Regarded as the new generation compact car, the all-new 2012 Honda Civic comes with marked improvements like styling upgrades, high fuel efficiency, improved power, etc. for beating stiff competition in the niche of small cars. Undoubtedly, this vehicle serves as one the best buys this year.
Available in two basic body styles, the 2012 Honda Civic is offered in four different trim levels. Apart from this, the other improved features of the car include auto-off high power headlights, intermittent wipers for windshield, power window screens, defroster for the rear screen, color handles of the body color, highly efficient air conditioning, USB audio input ports, and much more.
Owing to the increasing popularity and craze of the 2012 Honda among automobile customers, the vehicle made its entry into the highly coveted SizeItUp database. SizeItUp has integrated fitment data for numerous car models in previous months and has scheduled several more updates for the near future.
Information about SizeItUp:
Over time, SizeItUp has earned the reputation of being one of the best rim fitment solution providers. Offering a plethora of vehicle application information, SizeItUp owns information for just about any vehicle, post the manufacturing year of 1970. The extraordinary tire/wheel fitment guide offered by SizeItUp can serve as the best plugin, any website can have for searching tires and wheels by their make, year and model. SizeItUp works with all the leading wheel companies to catalog their wheel data into their system. This data is available to clients on eCommerce or wheel visualizer platforms, as well as a downloadable format for clients with independent projects.