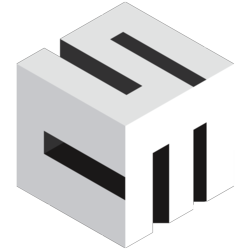 New York,NY (PRWEB) June 26, 2013
After months of diligent graphic designing and beta testing efforts, Shopping Cart Elite officially announced the launch of americanbestlocksmith.com on their ecommerce platform.
Americanbestlocksmith.com is an online store with a rich legacy of over 30 years in providing 24/7 locksmith assistance within minutes for handling residential, commercial, and automotive locksmith problems. The company provides licensed, insured, and bonded locksmith technicians for handling the needs. Accompanied with fast response, the services of Americanbestlocksmith.com come with a 12-month warranty. Moreover, the company is also offering amazing discount deals such as 25% off on car keys, 10% off on installation of new locks/emergency services, and much more.
"We are extremely pleased with the addition of Americanbestlocksmith.com to our clientele," expressed the CEO of Shopping Cart Elite, Igor Soshkin. "We worked in close cooperation with the CEO of Americanbestlocksmith.com for developing the apt features for the ecommerce platform. In addition, our shopping cart facilitates the numerous discounts that the company is offering, so that the clients can easily avail these discounts."
"Ever since a very long time, we were in search of a reliable ecommerce expert for handling our business automation needs. Finally, we found Shopping Cart Elite and handed over the task of automation of Americanbestlocksmith.com to the experts. Today, we are extremely pleased with the results," expressed the elated CEO of Americanbestlocksmith.com.
The experts at Shopping Cart Elite are anticipating that this new addition will enhance their flexibility and exhibit their true potential to the clients.
More about Shopping Cart Elite:
Over the years, Shopping Cart Elite has earned the reputation of being an expert in the ecommerce niche. We work for the efficient development and maintenance of ecommerce platforms customized to the needs of our clients.
All our tools such as Threat and Engagement Analytic Tool are self-developed, without being outsourced to any third party. For more information, you can visit us at http://www.shoppingcartelite.com/pitchdeck .