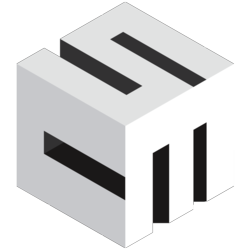 New York, NY (PRWEB) April 03, 2013
Last week, after months of development and beta testing, Shopping Cart Elite launched the latest enhancements to the ROI module. Using this module, Shopping Cart Elite subscribers can further analyze their website statistics to optimize conversion rates.
"If you are aiming to expand your business in the long run, you always have to keep looking for new ways to improve your website's performance," comments CEO of shopping cart elite, Igor Soshkin. "Third party apps cannot deliver thorough analytics because they are not completely compatible with the shopping cart platform."
The latest enhancements to the ROI module allows customers to study bounce rates for real visitors, and observe at exactly which point customers are exiting the store. This feature works in coalition with the Visitor Mouse movement and Visitor Screenshot feature to compile data and estimate the likely reason for the visitor to exit the website.
"When you have been working with online stores for as long as we have, you will know that there are five distinctive reasons why a visitor exits your website in a hurry," states Igor. "Our plugin observes visitor behavior trends and compiles it accordingly so that you know which aspect of your store needs attention."
Bounce rates above 5% should be a cause for concern among eCommerce store owners, but the latest enhancements will allow users know whether it is poor cataloguing, flawed sales copy, or a confusing user interface that is causing the problem. Regardless of what the reason, store owners will be able to use the Conversion Optimizer to identify, and fix the problem.
Shopping Cart Elite becomes the pioneer of the latest generation of eCommerce analytics as the company continues to revamp its platform to help clients succeed.
About Shopping Cart Elite:
Shopping Cart Elite is for online retailers and wholesalers who are dissatisfied with the limitation of their Shopping Cart, Shopping Cart Elite is an enterprise ecommerce solution at a small business price that will completely automate your online business. Unlike the majority of shopping carts in the market, we have created a system that does not require you to pay thousands of dollars each month to App partners to have automation, marketing and SEO tools for your business. More Info - http://www.shoppingcartelite.com/pitchdeck
Are you concerned about low quality website traffic? And you need a traffic quality management solution? Unlike Google Analytics, Clicktale, and Clickly, we have developed a tool we call threat and engagement analytics. Threat and Engagement analytics will provide a threat score for all your website visitors, it will provide an engagement score for only real visitors, it will identify invalid advertising clicks along with low quality traffic, and finally it will increase your return on advertising spend.