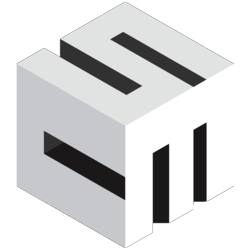 New York, NY (PRWEB) February 25, 2013
Just two days ago, Google announced a new feature called Enhanced Cost Per Click in its Adwords platform. The introduction of this new feature as greeted with enthusiasm by all Adwords users, since this meant that they now had more control over their PPC campaigns.
The Enhanced Cost Per Click features allows users to automatically bid higher for clicks which are most likely to convert successfully. When this feature is activated, it will bid up to 30% more than the maximum CPC amount you have set. Whether or not this feature comes into play, depends on the lucrative nature of the auction, and if it is likely to convert into sales for your website. The probability for conversion is based on the patterns of clicks and conversions and those results are compares to your past results.
So why is ECPC good news for Shopping Cart Elite?
"Shopping Cart Elite includes a wide range of SEO features," states CEO, Igor Soshkin. "Our tools integrate with all types of paid advertising platforms, including Adwords to make it easy for client to analyze their campaigns. With the analysis data from our software, clients can take their enhanced adwords campaign to a whole new level of optimization."
Some of the native SEO plugins for shopping cart elite include a ROI tracker, and Visitor Behavior. Company experts believe that the analysis report from the use of these plugins will help clients observe click trends, and conversion patterns, which will ultimately help them yield more results from Adwords campaigns.
The use of shopping cart elite's SEO features together with Adwords will allow clients to capitalize on certain trends, and ultimately earn more profits.
About Shopping Cart Elite:
Shopping Cart Elite http://www.shoppingcartelite.com is an industry leading eCommerce solution provider dedicated to creating and maintaining the ultimate platform for online businesses. By developing sophisticated tools for our clients, we make sure that they do not have to subscribe to other third party services. Our platform is geared towards helping businesses expand by providing extensive features, and keeping in sync with our client's demands.