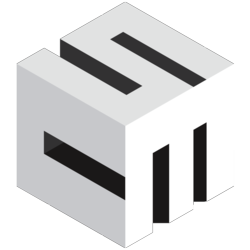 New York,NY (PRWEB) May 02, 2013
Last week, after spending weeks on graphic design and beta testing, Shopping Cart Elite officially announced the launch of Gearlovin.com on their eCommerce platform. Gearlovin.com is a Canadian after gear store retailing guitar, pickups, pedals and parts.
"We are always happy when a client decides to sign up with Shopping Cart Elite," comments CEO Igor Soshkin. "However, launching Gearlovin.com was a unique experience because it was the first after gear store we launched. We worked in collaboration with the owner, Carl Dutremble to deliver authentic graphics, and a fully functional eCommerce store."
The owner, Carl Dutremble, is a professional musician with over ten years of experience touring the blues and rock scene in Quebec, Canada. He has a lot of passion when it comes to high end gears and wants to deliver a genuine shopping experience to all his customers.
"Finding a suitable shopping cart solution provider has not been easy," states Carl. "For a long time I had been looking for a feature packed solution that would automate my business and Shopping Cart Elite fit my needs perfectly."
Executives at shoppingcartelite are hoping that the addition of GearLovin.com will showcase the flexibility and potential that the platform has to offer. As their clientele continues to grow, the shopping cart solution provider, places increasing importance on releasing regular updates and introducing new features.
About Shopping Cart Elite:
Shopping Cart Elite is an industry leading eCommerce solution provider dedicated to creating and maintaining the ultimate platform for online businesses. By developing sophisticated tools for our clients, we make sure that they do not have to subscribe to other third party services. Our platform is geared towards helping businesses expand by providing extensive features and keeping in sync with our client's demands. More Info - http://www.shoppingcartelite.com/pitchdeck
Are you concerned about low quality website traffic? And you need a traffic quality management solution? Unlike Google Analytics, Clicktale, and Clickly, we've developed a tool we call threat and engagement analytics. Threat and Engagement analytics will provide a threat score for all your website visitors, it will provide an engagement score for only real visitors, it will identify invalid advertising clicks along with low quality traffic, and finally it will increase your return on advertising spend.