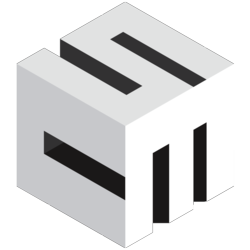 New York,NY (PRWEB) February 15, 2013
"We are not worried," says CEO of Shopping Cart Elite, Igor Soshkin, when asked to comment on the video published last week by the head of the Google Spam team Matt Cutts.
As a shopping cart provider, Shopping Cart Elite always has to stay updated with the latest Google Webmaster guidelines. These guidelines are established by Google to help website owners implement effective search engine marketing strategies.
This video in question resolved around the topic of unnatural links; an issue that Google has been addressing for over a year. Matt Cutts discussed the new Webmaster tools that may be used to detect unnatural links, and the courses of action that may be taken to remove these links. It was very clear from the video that such links greatly harms a website's search engine ranking, and naturally this has the webmaster community worried.
However the marketing experts at shopping cart elite are not too concerned by what Matt Cutts had to say.
"We have always emphasized on healthy, organic white hat SEO," says a company SEO expert. "Unnatural link building is most likely the result of a paid link building campaign, and that is something we do not advise our clients to do."
Of course, unnatural links can also be the doing of a third person; someone who has no relation with the client or shopping cart elite.
"We tackle such situations by contacting the offending webmaster and asking them to remove the link," says the SEO expert. "We can make payment arrangements if we have to."
Needless to say, it must be very assuring for clients of Shopping Cart Elite to know that the company's strategies are compliant with Google's webmaster guidelines.
About Shopping Cart Elite:
Shopping Cart Elite (http://www.shoppingcartelite.com) is for online retailers who are in need of a sophisticated shopping cart solution.Our eCommerce solutions focus on completely automating your business. We have created a system that doesn't require you to pay thousands of dollars to App partners to have marketing and SEO tools for your business. We made a great product and bundled it all into one complete turnkey package.
Since we started in 2009, Shopping Cart Elite has partnered and integrated many third party solutions to help run businesses more efficiently, and some of our top clients today include WheelsNoLimit, Yarkuza, MimoUSA, PartsEngine and many others.