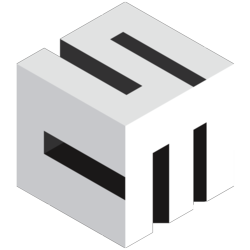 New York, NY (PRWEB) June 01, 2013
After months of diligent beta testing and designing effort, Shopping Cart Elite officially announced the launch of ntpandp.com on their eCommerce platform. Ntpandp.com is an online store retailing in a large variety of car accessories and products such as mechanic gear, pit gear, cooling products, exhaust parts, drive train products, suspension, wheels and tires, etc.
"At Shopping Cart Elite, we have always been eager to add new clients and launch new brands on our eCommerce platform," expressed the CEO of Shopping Cart Elite, Igor Soshkin. "However, this addition was different from the others, as for the first time Shopping Cart Elite was associating with such a perfection oriented car accessories brand. Our experts worked in close cooperation with the CEO of ntpandp.com, Nathan Carmona, for developing the best graphical features for the company's eCommerce platform."
"Ever since we thought of upgrading our system in the year 2003, we were constantly in search of a reliable eCommerce expert who could assist us in the process of business automation. It was the result of this quest that we encountered Shopping Cart Elite and chose them as our business automation expert," commented the CEO of ntpandp.com, Nathan Carmona.
The experts at Shopping Cart Elite are anticipating that this new addition will uplift their high standards of flexibility and efficiency. Moreover, in order to support their increasing clientele, the firm is constantly working for developing new updates and features on a regular basis.
About Shopping Cart Elite:
Shopping Cart Elite has earned the reputation of being the best and most reliable eCommerce solution providers today. We constantly work for helping our clients in the process of their business automation. We believe in developing all our tools and services by ourselves, without having to rely on any third party for the services.
We offer expert solutions to firms who are facing traffic management troubles. Our experts have devised highly efficient threat and engagement analytics tool, which provides our clients with valuable scores. For more information about us, you can visit http://www.shoppingcartelite.com/pitchdeck.