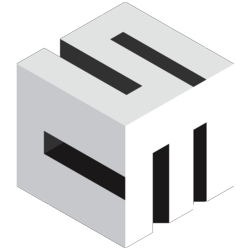 New York, NY (PRWEB) February 27, 2013
Last week, after thorough beta testing, Shopping Cart Elite has formally announced its integration into the accounting software, Quickbooks. This particular technical update was a direct result of clients asking that the shopping cart platform integrate Quickbooks.
Quickbooks is accounting software, developed and marketed by California-based software company, Intuit Inc. This software is very popular among small business owners who do not have any formal accounting experience. In recent years, software developers have updated the software to conform to generally acceptable accounting standards, making Quickbooks very useful for computing tax information.
"Keeping sales records for tax purposes is an important part for any business operation," comments CEO, Igor Soshkin. "Our top priority is making Shopping Cart Elite a complete eCommerce solution without integrating third party applications, but this time, one of our clients had suggested Quickbooks to us. Their platform was tailored for taxing purposes which led us to integrating it."
Quickbooks offers a range of accounting services, involving checks and supplies, payroll services, merchant services, point of sale, inventory management, and other Quickbooks apps. Clients of Shopping Cart Elite can now track their income and expenses; automatically compile bank information into Excel spreadsheets, which will ultimately help for calculating year-end taxes.
As a company, Shopping Cart Elite has always emphasized on developing native plugins to offer various features, but it is good to see that they have their minds open to feedback, and can update their shopping cart solution to give clients a wider range of options.
About Shopping Cart Elite:
Shopping Cart Elite [http://www.shoppingcartelite.com is an award-winning eCommerce solution provider, dedicated to creating and maintaining the ultimate platform for online businesses. Our shopping cart automates numerous business processes so that clients can focus on actually running the business. We offer a wide range of plugins that make our solution a cost effective one. As opposed to redirecting clients to third party solution providers, we give clients the option of choosing for themselves. The flexibility offered by our eCommerce platform is what empowers businesses to implement successful strategies and aim for long term success.