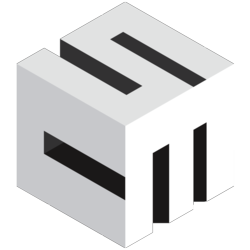 New York,NY (PRWEB) February 23, 2013
Established in 2007, Remus Exhaust Shop is an authorized retailer of Remus Sports and Cars Exhaust systems, Titanium exhausts and Universal Mufflers. Though they had only started operating online a week ago, the company has already decided to expand its online activities.
"We know that the market for brand exhaust systems is pretty strong," says CEO of Remus Exhaust Shop, Wayne Gregson. "When we partnered with Shopping Cart Elite, we knew that expanding online would be the smart thing to do, and we are not stepping back from that goal."
Making its wide range of Sports and Cars Exhaust systems available has not been such a difficult task for the staff of Remus Exhaust Shop. As opposed to uploading thousands of products manually or subscribing to a third party plugin, Remus Exhaust Shop can upload their data feed directly, free of cost.
Using Shopping Cart Elite's native plugins such as eBay and Amazon integration, Remus Exhaust Shop can simply download their store's data feed and upload it to Amazon and eBay. This simple feature saves the company countless hours of data entry.
Marketing their products on marketplaces like eBay and Amazon adds more potential to the company. They will be able to capitalize on the lucrative platform offered by these marketplaces and generate more sales for their business.
After a mere couple of months, eCommerce is already looking promising for Remus Exhaust Shop. Looks like Shopping Cart Elite is one to help companies expand from the get go.
About Shopping Cart Elite:
Shopping Cart Elite [http://www.shoppingcartelite.com is an eCommerce solution provider, awarded by FindtheBest as the best shopping cart provider of 2012. We are dedicated to creating and maintaining the ultimate platform for online businesses. Our solutions are based on native plugins included within the software, and not the services offered by third parties. The potential of our product is what helped clients like WheelsNoLimit, Yarkuza, MimoUSA, PartsEngine, and many others to run successful online businesses.