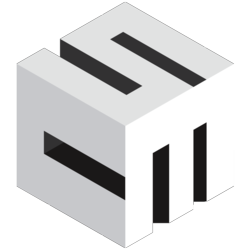 New York, NY (PRWEB) February 21, 2013
Previously Remus Exhaust Shop operated both online and offline. They had decided to expand their business one month ago by launching an online store, but as of last week, the company has decided to operate solely through its website.
Remus Exhaust Shop is an exhaust system retailer established in 2007, and they are an authorized retailer of Remus Sports and Cars Exhaust systems, Titanium exhausts and Universal Mufflers.
Being a dealer of one of the most renowned exhaust system retailers, Remus Exhaust Shop was never very sure about establishing an online business.
"When we started working on our first website with open source software, we realized that we had our work cut out for us," says CEO of Remus Exhaust Shop, Wayne Gregson. "We were almost about to give up on the project when we came across the Auto parts eCommerce solution offered by Shopping Cart Elite. Their platform was exactly what we needed to do business online."
The eCommerce platform offered by Shopping Cart Elite included a fitment database, integrated search function and data mapping software, thus, making it redundant for Remus Exhaust Shop to hire custom developers. Using this platform, and all the marketing features included with it, the exhaust systems retailer was able to rank on search engines and achieve high conversion rates.
"The consistent performance of our website had us convinced to operate online," comments Wayne Gregson. "This way we are able to minimize our overheads, and offer our customers a better product."
Shopping Cart Elite's custom solution is aimed at online retailers working in the auto parts industry, so that they can take advantage of a complete turnkey eCommerce package.
About Shopping Cart Elite:
Shopping Cart Elite [http://www.shoppingcartelite.com is an award winning eCommerce solution provider dedicated to creating and maintaining the ultimate platform for online businesses. Unlike shopping carts by BigCommerce, Volusion and Shopify, our shopping cart solution will completely automate your business. When you subscribe to our solution, you do not have to subscribe to any other third party service providers to avail our software's full potential. Our partnership with fitment data provider, SizeItUp powers our Auto-parts eCommerce solution; a solution being used by many successful retailers today such as WheelsNoLimit, Yarkuza, MimoUSA, PartsEngine, and many others.