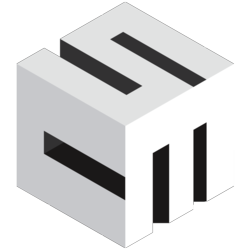 New York,NY (PRWEB) June 03, 2013
Shopping Cart Elite has finally announced the launch of Stonebridge Imports on their ecommerce platform. StoneBridgeImports.com is a wholesale dealer that offers a wide variety of loose gemstones, jewelry, rocks, fossils, and much more.
"Shopping Cart Elite is always happy to add new clients to its database," comments CEO Igor Soshkin. "Our executives had a great time launching StoneBridgeImports.com as it is a one-of-a-kind online store. Moreover, we had a great experience while working with Ulymar Rocha, the proud owner of StoneBridgeImports.com."
Ulymar Rocha founded StoneBridgeImports.com in the year 2002 and since then he has not looked back. He graduated with his engineering degree from the well-known Mining University in Brazil. He offers unique gems and stones on his online store, some of which are not usually available.
"I was always looking for a suitable shopping cart provider for my website," says Ulymar Rocha. "And, the day I found Shopping Cart Elite, I was sure that my search had finally come to an end!"
Shoppingcartelite is happy to add StoneBridgeImports.com to their long list of clients. Creating a fully functional ecommerce store for StoneBridgeImports.com was a great experience for the entire team.
About Shopping Cart Elite:
Shopping Cart Elite is a reputed eCommerce solution provider that provides an ultimate platform for online businesses. We provide a complete package of sophisticated tools for our clients so that they do not have to hire other third party services. We have the capability to handle numerous businesses and provide tailor-made features as per our client's demands. More information - http://www.shoppingcartelite.com/pitchdeck.
Do you want to increase traffic to your website? Moreover, are you looking out for a traffic quality management solution? Then, you have reached the right place! We have developed an amazing tool that we call threat and engagement analytics. Our tool provides a threat score for your website/blog visitors and an engagement store for real visitors. Moreover, it will keep a check on invalid clicks and increase your return on the amount spent on advertising.