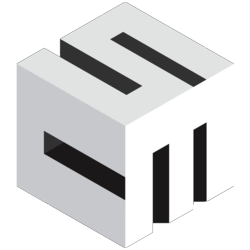 New York,NY (PRWEB) February 12, 2013
On the Monday following the Super bowl weekend, the Shopping Cart Elite security staff reported certain abnormalities in visitor activity. The eCommerce platform monitors incoming clicks for each of its clients' websites to enforce website security and to detect hacker activity.
Upon further investigation into the report, it turned out that there had been a large number of visits using the same I.P., and for each of those visits the system had not detected any mouse movement. In layman's terms, this means that a person had visited a certain Shopping Cart Elite website a few hundred times in a couple of hours, and had not bothered to browse the website.
Naturally, such activity is going to be red flagged by the system. When the technical staff first caught wind of what was happening, they immediately blocked the I.P. address, and stayed on the lookout for any other suspicious behavior. Over the entire Super bowl weekend, there had been repeated incidents of websites facing security threats.
"Hackers most probably assumed that security was going to be relaxed because of the Super bowl," says CEO of shopping cart elite, Igor Soshkin. "However they did not count on us having a 24*7 security monitoring system."
After the dust had settled, the respective store owners were notified of the incident and were assured of their website's security. They were very grateful to the Shopping Cart Elite staff for the way they had handled the situation.
About Shopping Cart Elite:
Shopping Cart Elite is for online retailers who are not happy with the performance of their current shopping carts. Shopping Cart Elite is a sophisticated shopping cart that will completely automate your business. Contrary to the shopping cart software offered by BigCommerce, Volusion and Shopify, we have created a system that doesn't require you to pay thousands of dollars to App partners to have marketing and SEO tools for your business. We made a great product and bundled it all into one complete turnkey package.
Shopping Cart Elite is an industry leading eCommerce solution provider dedicated to creating and maintaining the ultimate platform for online businesses. Since its inception in 2009, Shopping Cart Elite has partnered and integrated many third party solutions to help run businesses more efficiently, and some of our top clients today include WheelsNoLimit, Yarkuza, MimoUSA, PartsEngine and many others.