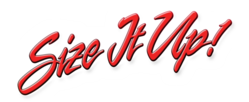 New York,NY (PRWEB) May 11, 2013
Recently, SizeItUp officially declared the integration of fitment details for the 2012 Honda CR-V. The redesigned 2012 Honda CR-V is a new entry in the list of updates lined up by SizeItUp for the year 2013.
The redesigned 2012 Honda CR-V comes with a large number of marked improvements over its previous version. Exhibiting an extraordinary blend of comfort and style, the car includes a lot of spectacular dynamics. Regarded as one of the most efficient cars in 2012, it is certainly a best buy for the year 2013. With higher fuel economy, the car encompasses a new range of improved features, including redesigned sheet metal, upgraded cabin space, and much more.
Apart from this, the other improved features of the car include automatic high luminescence headlights, fully compatible power accessories, efficient cruise control, rear-view camera, streaming audio facility, Bluetooth, colored information display, Pandora interface, interface for USB and iPod, CD player equipped sound system, etc.
Bringing forth SMS texting and the Pandora Internet based radio interface, this on-road beauty is all set to provide everything a connoisseur is in search for. SizeItUp made the call to add the 2012 Honda CR-V to its database owing to the increasing popularity of the vehicle. And most importantly, SizeItUp has always been keen to add new models to its ever expanding wheel and tire database
Information about SizeItUp:
SizeItUp http://www.sizeitup.com is an expert database provider for firms who aren't satisfied with their currently installed tire and wheel fitment guide. The fitment guide at SizeItUp is ACES compliant and works effortlessly with platforms like Amazon and eBay. Crossing the mark of over 20,000 vehicle fitment data applications, we offer the most accurate fitment guide for all sorts of fitments including single fitments, dual fitments, lifted truck fitments, and much more. SizeItUp provides fitment data for the make and model of every car made since 1960, and continues to update regularly to include the latest releases.