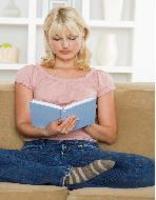 Norwalk, CT (PRWEB) January 21, 2008
With cold winter weather often causing many of us to spend more time indoors, Shopping Essentials (SM), a leading discount membership program offered by Adaptive Marketing LLC, announces its recommended reading list of newly released titles, just in time for curling up with in front of the fire and a warm pair of slippers.
Fiction
Political and Legal Thriller:
The Appeal, John Grisham. The latest from the best-selling author is legal thriller pitting a rural Mississippi town against a chemical company attempting to buy a seat on the state Supreme Court.
On the Nature of Marriage:
The Senator's Wife, Sue Miller. Ms. Miller looks inside the lives of two women in two very different marriages, creating a complex portrait and an engrossing tale of compromise, healing and intimacy.
Supernatural/Mystery:
Duma Key: A Novel, Stephen King. A millionaire leaves his wife and family behind to start a new life on the Florida coast, but his eerie paintings take on a terrifying life of their own.
Non-Fiction
Food:
In Defense of Food, An Eater's Manifesto, Michael Pollan. The connection between how food and health are becoming more and more clouded by the food industry and today's modern supermarket, but Pollan tells us how to restore good health by ignoring the bad advice and "fake" food and by making thoughtful food shopping choices.
Health and Wellness:
You: Staying Young: The Owner's Manual for Extending Your Warranty (You), Michael F. Roizen and Mehmet C. Oz. Aging isn't inevitable. The author-physicians describe 14 major "agers," the principles of longevity and how to fight aging with a 14-day plan.
Autobiography:
Born Standing Up: A Comic's Life, Steve Martin. The comedian's memoir recounts his start at Disneyland, The Smothers Brothers Show and the stage, and along the way recalls family relationships and mentors, modestly observing that obsession is a substitute for talent.
Fans of the written word can enjoy significant discounts on book purchases at major booksellers nationwide as members of AP9 ShoppingEssentials.
About Shopping Essentials:
ShoppingEssentials is a leading membership discount program offered by Adaptive Marketing LLC. Headquartered in Norwalk, Conn., Adaptive Marketing is a category leader in membership programs, bringing value direct to consumers through an array of benefits in healthcare, discounts, security, personal property and personals. Members may access their benefits at Shopping-Essentials.com. With broad online and offline distribution capabilities, Adaptive Marketing offers its corporate client partners effective tools to enhance market presence, strengthen customer affinity and generate additional value through programs such as AP9 Shopping Essentials.
###