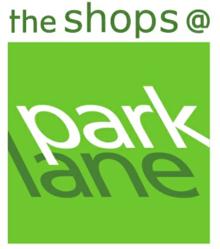 Dallas, TX (PRWEB) September 13, 2011
Upscale Dallas shopping center hosts family-friendly event that features live music and more.
WHO: The Shops at Park Lane, Gordon Biersch and Paws in the City
WHAT: Join us at The Shops at Park Lane for Parktoberfest, a family-friendly fall event with live music by Mars Hill Band, face painting, balloon animals, Adopt-a-Pet with Paws in the City, photo opportunities with fall decor and Oktoberfest-themed food and Oktoberfest beer for sale by Gordon Biersch. Proceeds from the photo buttons will benefit Paws in the City.
WHEN:Saturday, September 24 from 4 to 7 p.m.
WHERE:The Shops at Park Lane
Southeast Corner of Park Lane and Central Expressway
Across from NorthPark Center
MORE:The Shops at Park Lane is a 33.5-acre mixed-use development located directly across from NorthPark Center in Dallas, Texas. In the equivalent of five city blocks, this project offers a unique urban experience and an unbeatable variety of shopping and dining options, enhanced by ample parking, easy access and wide, pedestrian-friendly sidewalks. The Heights at Park Lane offers 325 luxury residences at The Tower, The Flats and The Lofts, making The Shop at Park Lane Dallas' ultimate live, work, play destination. The Shops at Park Lane contains more than 600,000 square feet of retail and restaurant space, anchored by Dallas' flagship Whole Foods. For more information, please visit http://www.parklanedallas.com.
###