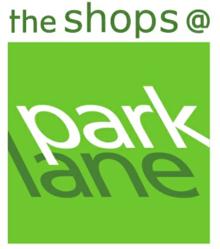 We are so excited to offer our community free movies for the family! We love being able to provide a summer destination for North Dallas families.
Dallas, TX (PRWEB) May 31, 2011
Pack up a picnic, grab a blanket and enjoy the beautiful summer weather at The Shops at Park Lane each Friday evening in June for "Movies Under the Moon," a free outdoor movie series featuring family-friendly films from throughout the decades.
The Movies Under the Moon series kicks off Friday, June 3 with a showing of the Wizard of Oz at 7 p.m. The remainder of the schedule includes Despicable Me (June 10), E.T. (June 17) and Shrek (June 24). The showings will take place at place in the park near Bailey's Prime Plus and Fresh Berry. The Shops at Park Lane are located at the southeast corner of Park Lane and Central Expressway across from NorthPark Mall. Admission is free; B.Y.O.C. (bring your own chair!).
"We are so excited to offer our community free movies for the family! We love being able to provide a summer destination for North Dallas families," said Michelle Davis, director of marketing.
Arrive early as Whole Foods Market will be providing arts and crafts giveaways for kids before the movie begins. What better way to spend your summer evenings than by enjoying the warm weather with friends, family, food, wine and a great movie outside? The following food and drink items will be available for purchase by Gordon Biersch: hot dogs, pork sliders, house-made bleu cheese and bacon chips, potato chips, water, Coke, Diet Coke or Sprite. Additionally, glasses of Cabernet, Chardonnay and Blush and Gordon Biersch's signature handcrafted beers Marzen and Golden Export will be available for purchase.
For more information, visit http://www.shopsatparklane.com.
About The Shops at Park Lane
The Shops at Park Lane encompass a 33.5-acre mixed-use development located in Dallas located directly across from North Park Center. In the equivalent of five city blocks, this project offers a unique urban experience and an unbeatable variety of options for the consumer, enhanced by easy car and light rail access, ample parking and wide, pedestrian-friendly sidewalks. The Heights at Park Lane, developed by PM Realty Group, offers 325 luxury residences at The Tower, The Flats and The Lofts, making Park Lane Dallas' ultimate live, work, play destination. At full build out, The Shops at Park Lane will contain more than 2.8 million square feet of total space with more than 700,000 square feet of retail, restaurant and entertainment space, anchored by Dallas' flagship Whole Foods. For more information, please visit http://www.parklanedallas.com.
About Gordon Biersch Brewery Restaurants
Gordon Biersch Brewery Restaurants showcase a passion for food through their commitment to using only the freshest and finest ingredients in all the items that they prepare. Featuring a made-from-scratch American menu with bold international flavors, the Gordon Biersch menu offers a wide variety of choices for any dining occasion. Most of our restaurants feature an on-site brewery where our Brewmasters create their award-winning house beers, as well as limited-time brews that compliment all seasons. Each seasonal beer is celebrated with a tapping party that's open to the public were patrons are encouraged to sample the latest seasonal beer and menu.
About Whole Foods Market®
Founded in 1980 in Austin, Texas, Whole Foods Market is the leading natural and organic food retailer. As America's first national certified organic grocer, Whole Foods Market was named "America's Healthiest Grocery Store" by Health magazine. The company's motto "Whole Foods, Whole People, Whole Planet"™ captures its mission to ensure customer satisfaction and health, Team Member excellence and happiness, enhanced shareholder value, community support and environmental improvement. Thanks to the company's nearly 60,000 Team Members, Whole Foods Market has been ranked as one of the "100 Best Companies to Work For" in America by FORTUNE magazine for 14 consecutive years. In fiscal year 2010, the company had sales of more than $9 billion and currently has more than 300 stores in the United States, Canada and the United Kingdom.
About Bailey's Prime Plus
Bailey's Prime Plus is a new upscale steakhouse concept crafted by prominent Dallas restaurateur Ed Bailey. The design of the restaurants features grand dining rooms, adorned with well-appointed contemporary artwork; exquisite private dining rooms, world-class wine cellars and a modern bar and lounge. The menu at Bailey's Prime Plus offers a variety of prime steaks ranging from a 10-ounce Filet to a 22-ounce Prime Bone-in Cowboy Cut Rib Eye. Other menu items include Lobster-Stuffed Avocado, King Crab Cake, Jalapeno Onion-Crusted Bass and Applewood Bacon-Wrapped Shrimp to name a few. For guests preferring a lighter fare, an ample selection of entree salads are available including the Bailey's Chopped Salad and "That" Salad. In addition to the main entrees, Bailey's offers gourmet side items and a premium wine list. Last but not least, the restaurant offers a wide variety of homemade desserts such as carrot cake, chocolate ganache cake, red velvet cake and cheesecake.
# # #