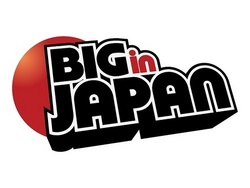 ShopSavvy users are scanning the barcodes of hundreds of thousands of products daily to find the best prices available online and at local retail stores
San Francisco, CA (Vocus) November 4, 2009
Innovate 2009 -- Big in Japan, a Dallas-based idea factory for mobile applications, today announced that ShopSavvy, its comparison shopping application with more than three million users worldwide, will offer mobile payments utilizing PayPal X, the world's first truly global open payments platform.
ShopSavvy will employ PayPal's new Adaptive Payments APIs to enable ShopSavvy users to immediately purchase items through their PayPal account after they scan the product barcode with their mobile phone camera.
"ShopSavvy users are scanning the barcodes of hundreds of thousands of products daily to find the best prices available online and at local retail stores," said Alexander Muse, co-founder of Big in Japan. "Previously, if a user found the best price at an online retailer, they would have to go to that retailer's Web site to complete the purchase. Now, PayPal users can purchase products directly from the ShopSavvy application."
"Now the lines between online and offline commerce are truly blurred," said Osama Bedier, PayPal's vice president of platform. "Big in Japan's work is a great example of how third-party developers can use PayPal X to create a new generation of payment options that can do things that were simply not possible previously."
Mobile payments through ShopSavvy are expected to be available in time for the holiday shopping season, Muse said. The capability will initially be available on the soon-to-be-released iPhone version of ShopSavvy, followed by ShopSavvy on Android-powered phones.
Part of the PayPal X platform, the Adaptive Payments API is a set of building blocks that gives developers the tools to create highly customized payment services. The API will change where and how people can make payments, how recipients get compensated, and more.
About Big in Japan
Big in Japan Inc. is a Dallas-based idea factory for mobile applications, building software for Google's Android, Apple's iPhone, Windows Mobile and other platforms and devices. Big in Japan's ShopSavvy application — a personal shopping assistant — is one of the most popular applications on Android-powered mobile phones. For more information, visit http://www.biggu.com.
###