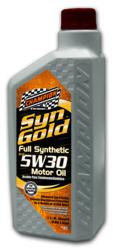 Champion Oil Now On-Line at Shopzilla.com
Clinbton, MO (PRWEB) May 17, 2012
Shopzilla is a price comparison service. Founded in June 1996 as Binary Compass Enterprises. The company launched the website Shopzilla in 2004, which then became the company name. The company's mission is to enable shoppers to find, compare and buy anything, sold by virtually anyone, anywhere. Shopzilla operates websites serving consumers and retailers in the U.S., UK, French and German markets. Shopzilla is headquartered in West Los Angeles, CA. http://www.shopzilla.com
Champion Racing Motor Oils contain Champion's proprietary TVS® (Thermal Viscosity Stabilizer), special lubricity modifiers, and a premium level of anti-wear additives which includes a high quantity of ZDDP. These additives are proven to meet the lubrication demands of competition engines, create a tough film strength, which controls wear and provides more horsepower and torque in Dynamometer testing. Champion Racing Oils are suitable for use in all competition and race engines especially those using flat tappet and/or roller cams operating at high RPM's and requiring high-pressure valve springs.
Champion "Classic" Blue Flame Performance Diesel Oil is a unique hybrid synthetic blend 15W-40 diesel engine oil that combines workhorse high-zinc performance additives, superior protection, advanced polymer technology, and high TBN, supported by a carrier blend of synthetic and conventional base fluids. Performance diesel owners have reported decreased cylinder, cam, and bearing wear in their early model engines, especially in competition diesel engines. Development of this oil included attention to the concentration and synergistic behavior of anti-wear and detergent additives in an effort to obtain more robust protection at high temperature and heavy load.
Champion Classic & Muscle Motor Oil is developed for the classic, vintage, hot rod, and muscle car market. These "purpose built" Motor Oils are designed to protect high performance engines by replacing the vital additives that have been removed from current API spec oils. Champion Classic & Muscle Motor Oils contain a high zinc and phosphorous formula designed to deliver the correct balance of chemistry to protect vintage and high performance engines, especially those using flat tappet and roller cams.
About the company: Champion Brands, LLC, is a globally recognized industry leader in specialty lubricants for over 55 years. Champion Brands, LLC also produces and blends over 300 products including fuel, oil, engine additives, and lubricants for the automotive, heavy truck, agricultural, industrial, and specialty markets. For more information call Champion at 800-821-5693 or 660-885-8151. Champion Brands, LLC; 1001 Golden Drive, Clinton, MO, or go to ChampionsUseChampion.com