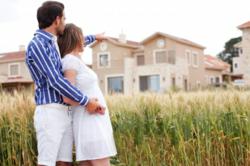 A short sale could be one of the blockades that a homeowner can use to be removed from a mortgage agreement.
Jacksonville, FL (PRWEB) May 01, 2012
Short sale is a term that not every person is familiar with when it comes to owning a home, but these two words are helping some struggling homeowners find a way out of foreclosure. Current government programs have many requirements that a mortgage holder must abide by to qualify for foreclosure assistance. Some homeowners that are too far along in foreclosure to obtain federal help are finding assistance through http://www.AvoidForeclosure.com. This online foreclosure help center has increased its services by adding a brand new short sale program. Foreclosure experts are available daily to explain the advantages of a short sale to homeowners.
Foreclosure in some states requires intervention by a county, state or federal judge before mortgage lenders can proceed with filing foreclosure documents. Mortgage lenders that are approved by a judge's ruling to proceed with foreclosure against a homeowner can expedite scheduling a sale date for a property. A short sale could be one of the blockades that a homeowner can use to be removed from a mortgage agreement. According to federal foreclosure laws, legal assistance from an attorney is not a requirement before arranging a short sale. Homeowners that are financially unable to obtain the services of a real estate attorney can learn more about what a short sale offers through a consultation with a foreclosure specialist.
A new report published by RealtyTrac, the foreclosure statistics database, reports that over 3.6 million properties have been lost to foreclosure since the start of the real estate crisis in 2007. The report estimates that a new round of foreclosures could begin during the summer of 2012. The RealtyTrac data acknowledges that the hardest hit states for foreclosures are Florida, Arizona, California, Michigan and New York. As more homeowners seek third party help to avoid foreclosure, programs like a short sale could help a homeowner avoid adding their property to future foreclosure statistics.
Short sales are one of many programs that are now available from the freshly redesigned AvoidForeclosure.com website. Homeowners from any U.S. state can use this online help center as one of many sources of information when searching for foreclosure assistance. While the government works to overhaul its federal foreclosure assistance programs, homeowners have the option of obtaining counseling from experienced foreclosure experts to become knowledgeable about alternative help now available. 
About AvoidForeclosure.com
In 2010, real estate and financial experts decided to start a company to help homeowners facing foreclosure in Florida. Fast-forward 2 years and AvoidForeclosure.com is now a leading foreclosure help center online. Free information is distributed through a company blog that helps educate homeowners about foreclosure nationwide. Expert counselors are available by phone to locate programs and alternative options for homeowners in advanced stages of the foreclosure process.