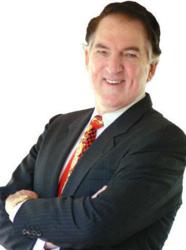 Ted Thomas has taught his expert strategies for tax certificates and tax deed investing for over 20 years.
Indianapolis, Indiana (PRWEB) December 05, 2012
Investments can be as big or small as someone with enough funds is willing to let go. Those that learn to invest in tax lien certificates can find that these short term investments can produce returns higher than other types of investing. Ted Thomas has taught his expert strategies for tax certificates and tax deed investing for over 20 years and is now teaching his proven strategies to men and women online. Ted's new tax certificate investing courses can be found at http://www.tedthomas.com.
"If you can read, you can do this stuff," said Craig Talkington when asked how the training of Ted Thomas has benefited him. Craig invested $41.20 into 20 acres of land in Oklahoma that was purchased using strategies taught by Ted Thomas in his course.
The current highest annual return that a tax lien certificate can bring is 36 percent according to Ted Thomas in his new training course. This high percentage is one of the reasons that men and women getting started in real estate turn to investing in tax certificates.
Government records are maintained in all 50 states that detail the assessment value of a property and taxes that are paid and not paid. A person that can learn how and where to purchase a certificate is guaranteed to earn a return on this investment since these certificates are backed by the government as securities.
A tax lien certificate is a simple piece of paper that is purchased from a county or state auction by an investor. These auctions can be held at different times of the year and both land as well as homes can be included in the auction. Part of what is included in the new Ted Thomas short term investments in tax lien investing courses is where to buy certificates as a beginner.
According to Ted's new course materials, a person getting started does not need to invest a large amount of money to purchase a tax lien. Some states have tax lien certificates lower than $50. Since tax liens come before maintenance or other types of liens, investors that purchase these government backed securities are in a first place position to earn the guaranteed return set by each state.
A person that is interested in tax lien certificate investing as a short term investment could benefit from accessing the new course information launched at TedThomas.com. The direct link to access this training is available here http://www.tedthomas.com/products.
About Ted Thomas
Ted Thomas has taught his tax lien certificate investing training to thousands in offline seminars and boot camps. Ted's training offers students one of the fastest ways to get started in real estate by buying tax certificates to earn guaranteed returns. Ted Thomas has helped to boost the investment options of average people that have purchased certificates and tax deeds in all 50 states. The new training that is offered online is accessible to any investor with the desire to be successful by purchasing these government insured securities. Ted's new YouTube video channel has been created at http://www.youtube.com/user/TaxAuctionTed.