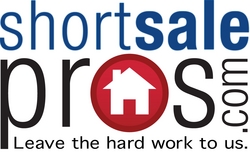 There are unique benefits to the homeowner through Short Sale Pros that a loan modification company or a Realtor alone cannot provide.
San Diego, CA (PRWEB) July 14, 2009
As many homeowners are being denied loan modifications and put on the path to foreclosure, one novel company, Short Sale Pros, offers solutions designed to avoid foreclosure by assisting loan modification companies and homeowners with no-cost short sale negotiation services.
Although a short sale is not the first option for most homeowners since it requires them to walk away from their property, the statistics have shown that more homeowners are being denied loan modifications even with government intervention and professional help from a loan modification company. The banks have also realized more than 50% of loan modifications go into re-default. A modification turndown or re-default often leads the homeowner into foreclosure since they are unaware that a short sale may still be a viable option.
"It is very sad to meet homeowners who have been relying on a loan modification to solve their problems only to find out that they have been denied. Most think the only option is foreclosure which can destroy a person emotionally and financially for five or more years. Short sales are an alternative that most homeowners can utilize to get back on their feet sooner by walking away from their home into a more affordable rental," said Michael Corradini, CEO of Short Sale Pros. "There are unique benefits to the homeowner through Short Sale Pros that a loan modification company or a Realtor alone cannot provide."
Many loan modification companies are not able to get a modification approved in time to avoid foreclosure and are overwhelmed trying to negotiate short sale themselves, straining their often limited resources.
According to Michael Taylor at LMS, a leading loan modification company, "Short Sale Pros offers a unique solution when the lender is unable to produce an affordable modification for the homeowner. Not only does the homeowner get help for no-cost, the partnership also frees our resources and we are rewarded as an affiliate." Short Sale Pros offers loan modification companies revenue share opportunities as well as new loan modification applicants through its partnership with America's Lead Source.
"At Short Sale Pros, we encourage homeowners to get informed about their options at ShortSalePros.com or government sites such as MakingHomesAffordable.gov," added Michael Corradini.
Based in San Diego, California, Short Sale Pros is helping lead America's recovery as one of the fastest growing short sale negotiation firms. They are the only company to offer no-cost negotiations to Homeowners, full commissions to REALTORS®, and revenue share opportunities and lead replacements to Loan Modification companies. They streamline the complicated short sale process utilizing lender contacts, proprietary mitigation techniques and handling all paperwork. Homeowners, REALTORS®, and Loan Modification companies are encouraged to get informed at ShortSalePros.com or 866-975-PROS (7767).
###