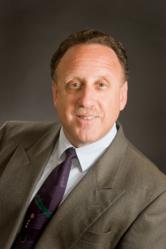 Buying and selling real estate is more than a financial transaction for most people—and everyone deserves to be treated with care and compassion.
San Mateo, CA (Vocus/PRWEB) May 01, 2011
Though the short sale and foreclosure market is not for everyone, it does afford many prospective homebuyers opportunities that they might not have otherwise. Herb Schmulewicz, a Burlingame - San Mateo - Hillsborough real estate agent, has extensive experience in the currently distressed market, as well as booming housing markets, which has provided him insights into the best ways to conduct business successfully in all temperatures of the housing market. He offers advice to help potential home buyers understand the market, and how to maneuver it like a professional.
First, Schmulewicz advises buyers to educate themselves about the local market in order to understand upward and downward trends and issues that affect each community. The real estate market in one city may behave dramatically different than the one in its neighbor.
Second, it is important to be able to maneuver through the minutia that is involved. The buyer needs to find the right agent and be diligent about reviewing comparable sales on the buying side, by comparing apples for apples.
Third, Schmulewicz advises compassion. Short sales and foreclosures are usually a symptom of very difficult times for sellers—even when it is an act of strategic default. That said, being honest and considerate is a must. "In working with both buyers and sellers, understanding the emotional aspects and being sensitive to people's feelings is critical," says Schmulewicz. "Buying and selling Bay Area real estate is more than a financial transaction for the people of our community—and everyone deserves to be treated with care and compassion."
Finally, Schmulewicz recommends patience. Savings on a short sale or foreclosed home can be significant, but they can also take an exorbitant amount of time compared to a traditional real estate transaction. There are some strategies that can be employed which can position a buyer to successfully target and purchase a distressed property in a neighborhood that they may otherwise have not been able to afford or simply give them more purchasing power overall.
"I think an agent, like myself, who is familiar with both the conventional market, and who has knowledge and has personally managed transactions within the distressed market, can help a buyer purchase a property with a lot of upward potential," says Schmulewicz.
The following list shows the approximate number of distressed properties listed on the Peninsula, according to data from the Multiple Listings Service (MLS) minus shadow inventory, or properties that have gone through foreclosure but are not yet on the market.
1 Hillsborough Short Sales
0 Hillsborough Foreclosures
2 Atherton Short Sales
0 Atherton Foreclosures
2 Burlingame Short Sales
14 San Mateo Foreclosures
50 San Mateo Short Sales
3 Millbrae Short Sales
2 Millbrae Foreclosure
12 Pacifica Foreclosures
26 Pacifica Short Sales
2 Half Moon Bay Foreclosures
9 Half Moon Bay Short Sales
Inventory levels change frequently. For more information about short and foreclosure sales, inventory levels, or about San Mateo real estate agent Herb Schmulewicz, call him at (650) 784-1849 or visit his website: peninsula-realestate.com.
About Herb Schmulewicz San Mateo REALTOR
Herb Schmulewicz is a Burlingame REALTOR at McGuire Real Estate who specializes in the purchase and sale of single-family homes, condominiums, investment properties, and luxury homes. He handles foreclosure sales and short sales while helping homebuyers along the San Francisco Peninsula. Although Herb is based out of Burlingame he works throughout San Mateo County, including the communities of Burlingame, San Mateo, Pacifica, Montara, Moss Beach, Half Moon Bay, Daly City, San Francisco, South San Francisco, San Bruno, Millbrae, Burlingame and Foster City.
# # #