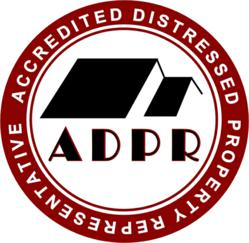 REALTORS desire to help homeowners explore all foreclosure prevention options
Chicago, IL (PRWEB) May 05, 2012
Marki Lemons, #1 Short Sale Trainer and Workshop Leader in North America has trained over 14,000 REALTORS® on short sales and foreclosures. In addition to offering superior education throughout the country, Marki Lemons will also provide real estate counseling to Chicago real estate investors and homeowners on the advantages of conducting a short sale based on the expanded guidelines of the HAFA program. Marki Lemons recent blog post outlines the changes on the Chicago REALTOR Blog.
In 2009 The Obama Administration first introduced Americans to the Making Homes Affordable (MHA) program, established to help struggling homeowners. On April 5, 2010 the Home Affordable Foreclosure Alternative (HAFA) was implemented on non-Fannie Mae and Freddie Mac loans, according to the Supplemental Directive, which gives guidance to servicers, the HAFA program will implement changes to their program beginning on June 1, 2012 which will be beneficial to investors of 1-4 unit residential properties.
During the last five years numerous programs have been developed to help struggling homeowners. However, none of the programs benefited real estate investors who are struggling. On March 9, 2012 the Making Home Affordable Program announced that they would extend their program until December 31, 2013 and expand the program to include investors.
Prior to the expansion of the guidelines investors could conduct a short sale on investment owned real estate and would be liable for a deficiency judgment, tenant relocations issues, and negative credit.
With the expansion of the guidelines "Thousands of real estate investors can sell their investment properties and their credit will now reflect #13 or #65 stating the account is paid in full and be eligible for moving cost assistance for their tenant(s). "This is huge and reduces the hurdles to conducting short sales on investment owned property" said Marki Lemons founder of Marki Lemons Unlimited. Marki Lemons personal blog may be read at: http://www.markilemons.com/ .
About Marki Lemons Unlimited
Marki Lemons Unlimited provides education and training resources to help REALTORS® expand their business. The company has successfully trained over 14,000 REALTORS® on short sales and foreclosures through the Accredited Distressed Property Representative (ADPR) Certification Program,Home Affordable Foreclosure Alternative (HAFA), Broker Price Opinion Resource (BPOR), and the Short Sale and Foreclosure Resource (SFR), all address current changes to foreclosures and short sales.