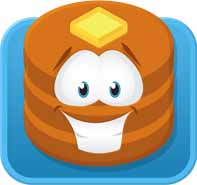 Reno, NV (PRWEB) January 23, 2013
ShortStack, a self-service custom app design tool, reached several milestones in 2012, including a revenue growth of 546 percent. The platform recently announced that it is serving more than 180,000 users and more than 900 million Facebook fans and counting.
"Our platform has been going strong for two years now, and we're grateful for our growth and support from our users. Our goal is to keep making ShortStack better, while adding even more business tools to our offerings," Jim Belosic, CEO of ShortStack said. "I'm super excited for 2013, we're working on taking the best parts of the platform and making them better and easier to use. An improved UI along with some awesome new features will be a nice thank you to all of our users."
ShortStack began as an internal tool for a web design business trying to meet the demands of its clients. Once released to the public in January 2011, the platform grew exponentially with clients ranging from individuals and small businesses, to agencies, corporations and celebrities.
Additional 2012 growth statistics for ShortStack:

Increased users from 80,000 to 180,000+
Expanded user base to more than 184 countries
Increased the number of Facebook fans served through apps from 200 million to more than 900 million
More than 400,000 apps were created using the ShortStack platform
Increased staff members by 116 percent
Updated the platform more than 60 times, including 40+ major new features and improvements
Reduced support ticket response time by 38%
Purchased 100% more popcorn machines for the office
In 2012, ShortStack added several key features including mobile capabilities and the ability to embed custom apps outside of Facebook. They also added multiple partnerships and integrations with third parties. A full list of the major updates ShortStack made in 2012 can be seen on their blog, Socially Stacked. ShortStack is the platform of choice for some of the biggest brands and celebrities on Facebook including NBC News, ZipCar, Newegg.com, Black and Decker, Pitbull, Falken Tire, Ford Racing, and Lynda.com.
ShortStack will continue to provide tools and resources to create custom applications that drive user interaction and increase Facebook Page likes. The future of ShortStack includes a new and improved designer for more control and easier use. Pancake Labs, ShortStack's parent company, plans to release additional new products in 2013.
About ShortStack
ShortStack is a self-service custom app design tool with features that include contests and sweepstakes, newsletter signup forms and integrations with YouTube, Twitter, RSS and more. ShortStack apps can be installed wherever – to Facebook, websites and blogs, and they're even viewable on mobile devices. To learn more about ShortStack, visit http://www.shortstack.com.