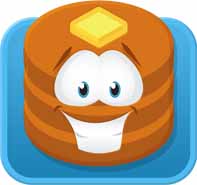 Reno, Nev. (PRWEB) October 10, 2012
ShortStack, a self-service custom app design tool, has completed a redesign of their website. The site's new look is tailored to the needs of potential users and makes it easy for visitors to explore ShortStack's features, capabilities and see user success stories.
ShortStack.com offers a clean look and streamlined user experience for businesses looking for a tool to enhance their social media presence. The new site lets visitors select their business type (designer, small business, agency/brand) and then see how ShortStack can meet their specific needs through features like affordable pricing, white label installation and embeddable applications.
In addition to tailored features, the new website homepage offers seven videos introducing visitors to ShortStack's capabilities. The videos include Facebook contests, mobile apps, fan gating, templates and themes, support and training, and embedding apps anywhere.
Other enhancements include an upgraded pricing plan designed to provide visitors with a complete rundown of the features that come with each plan. ShortStack's pricing plans vary from $30 to $300 per month and offer something for all businesses looking to build custom Facebook page applications.
ShortStack has also expanded their user examples and include live Facebook apps currently being run by ShortStack users, as well as a newsroom that highlights announcements, media coverage, case studies and company information.
To see the new website, please visit http://www.shortstack.com
About ShortStack
ShortStack is a self-service custom app design tool with features that include contests and sweepstakes, newsletter signup forms and integrations with YouTube, Twitter, RSS and more. ShortStack apps can be installed wherever – to Facebook, websites and blogs, and they're even viewable on mobile devices.
# # #