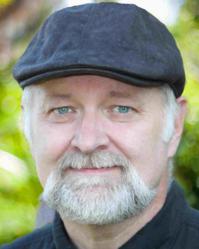 Nobody makes it alone. We all help each other succeed.
St. George, UT (PRWEB) December 15, 2011
Writers aged thirteen to ninety-nine from all countries are encouraged to enter the new East India Press Short Story Writing Contest. It is now open for submissions and ends March 1, 2012. There is no entry fee, and they accept fiction in any genre. The contest is sponsored by East India Press, specializing in publishing of books in multiple formats. New York Times Bestselling Author David Farland, with over fifty published novels, will be the first judge.
In addition to the cash prize, the winning story will also be published as the opening story in the new enhanced novel "Nightingale" by David Farland. The winner is further guaranteed serious consideration for a novel contract with East India Press. East India Press is known for publishing most novels in three formats, to match the tastes of virtually all readers.
The contest's co-sponsor and first judge, David Farland, will personally edit the winning manuscript to prepare it for publishing and give the winning author valuable insights on preparing a story for market.
In addition to having over fifty novels published himself, Farland was once a writing professor for Brigham Young University and currently teaches intensive writing workshops, which are designed to get writer's short stories and novels sold and published. He has taught and often times personally had a hand in discovering such writing talents as Stephenie Meyer, author of "Twilight," Brandon Sanderson, author of "Mistborn" and the "Wheel of Time," Brandon Mull, author of "Fablehaven," Jessica Day George, author of "Dragon Slippers" and "Princess of the Midnight Ball", James Dashner of "The Maze Runner," John Brown of "Servant of a Dark God," Eric Flint of "1632," and dozens of other best selling new authors. His help on the winner's story will be invaluable.
Farland is known for his work on "Star Wars," "The Mummy," and he's even had input on the upcoming film "John Carter and the Princess of Mars," as well as given JK Rowling's publisher input on whether to push "Harry Potter." Farland has had his fingers in the pies of many top books and movies, including video games such as the international #1 best seller "Brood Wars." His current release is "Nightingale," and the last book in bestselling "Runelords" series called "A Tale of Tales" is about to debut.
Farland started off as a prize writer himself, winning the Writers of the Future contest and the ensuing novel went on to win the Philip K. Dick Memorial Special Award for "Best Novel in the English Language." He is still winning awards. Last year he won the Whitney Award for Best Novel of the Year."
All this tells that Farland will be an excellent mentor and the chance of a lifetime for the contest winner. He is the perfect person to help the contest winner get a start in writing.
Equally as prestigous, other judges include Kevin J. Anderson, who has worked on such things as "Dune," "The Saga of the Seven Suns," "Terra Incognita," "Star Wars," "Star Challengers," "Hellhole," and too many works to mention, his current release being "Captain Nemo," including the character of Jules Verne.
Judge Tracy Hickman again has too many books to mention, including "Starcraft: Speed of Darkness," "Dragonlance," "Bronze Canticles," "Deathgate Cycle," "Sovereign Stone," "Rose of the Prophet" and "Darksword." His current works are "Drakis Trilogy," "Dragon's Bard," and "Dragonships."
Though the story can be in any genre, David Farland has offered contest entrants the option of writing a story using the setting of his new book "Nightingale," because the story will be published in the front of the book. This will allow the winner to piggyback on Farland's success. As Farland is fond of saying, "Nobody makes it alone. We all help each other succeed."
More information about the East India Short Story Writing Contest can be found at http://nightingalenovel.com/contest.html.
Jim Wolverton published this article. He is a staff writer at David Farland Enterprises and can be reached at http://www.davidfarland.com.
###