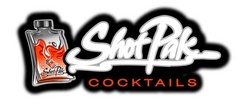 IRVINE, Calif. (PRWEB) May 12, 2008
Beverage Pouch Group Chairman/CEO, Charles Murray commented at a recent question and answer session that he was surprised how the market has not yet recognized the value of the 15% investment ShotPak, Inc. (NV) made in BPG.
"First, ShotPak, Inc (NV) still has equity in their brand through this investment including a royalty per case and second, owning a part of the BPG brands covering vapor distilled and nutraceutical waters, lifestyle casual fruit wines and the CarboPouch for serving draft beer in sports stadiums, the future is an extremely positive one. Owning stock in other types of lifestyle beverages that are complementary to the ShotPak brand is also part of our philosophy of providing ready-to-drink products."
Expanding on the benefits of the 15% ownership in BPG, Mr. Murray explained some additional forthcoming events that will bring even more beverage products, which will soon be available in our pouches, into the market place:
"Our ShotPaQ division will introduce another four flavors this summer that consumers' tests have indicated high acceptance. They are Mojito rum, a Vodka and energy drink called GRAVITY, a Cranberry flavored and a Pomegranate flavored ready-to-drink cocktails.
BevPaQ water division is also launching a patented and earth friendly spout pouch with a range of vapor distilled waters, including two nutraceutical brands with day and night element replacement health benefits.
VinoPaQ's division is also testing a range of niche market fruit wines for summer, including the top selling Mango flavored wine."
The final question asked of Mr. Murray dealt with what the next platform for BPG and its lifestyle beverages will be. Mr. Murray replied, "As the only company on the OTC market with beverage products ranging from water and across the total liquor spectrum, while also including the added advantage of owning patents and the machinery, the sky is really the limit. We started in two states in January and are in eight now with our exports growing. The recent investment into the UK market is also paying off with outlets carrying the product fast reaching a phenomenal 900 mark. This program is really on the move now. Next week we will be announcing first quarter results and we expect the picture to be very positive."
Information on ShotPak, Inc.:
ShotPak, Inc., an Irvine California based company, since 2003, is a leading innovator of cocktails and straight spirits in Beverage Pouch Group's patented soft portable single serving standup pouches. With over 50 years of combined experience and expertise in alcohol distilling, distribution and field marketing, retail placement and promotion as well as consumer trial and adoption, ShotPak, Inc. and Beverage Pouch Group prove to be a forerunner in the single serve Ready to Drink (RTD) alcohol category. With the successful launch of four premium vodka flavored drinks and four premium distilled spirits in January 2007, ShotPak has instantaneously captured national attention in the rapidly emerging $110 billion plus alcohol beverage industry, with distilled spirits showing an 8.1% increase. ShotPak, Inc. and Beverage Pouch Group are recognized for being visionaries with their award-winning spirits and revolutionary packaging which gives consumers a cost effective way to purchase spirits without the bulky bottle. For more information about ShotPak, Inc. please visit us at: http://www.shotpakinc.com.
Information on Beverage Pouch Group:
Beverage Pouch Group a Sarasota, Florida based company, since 1996, is the leading provider of StandUp pouch machinery through its parent Company PPi Technologies Global, in North America. BPG is a prolific innovator of pouch designs and structures for life style beverages, including Natural Flavor Waters, all types of cocktails and straight spirits, wines and draft beers in patented soft portable single serve and sustainable StandUp pouches. The Beverage Pouch Group is truly global with plants in Germany, Korea and China. BPG's pouch machinery is the industry standard.
Beverage Pouch Group offers a full range of Lifestyle Beverages to the consumer in sustainable StandUp pouches. The Beverage Pouch Group machines and StandUp pouches are marketed through four divisions:
ShotPaQ for liquors; BevPaQ for natural flavor waters, teas, coffees and energy drinks; VinoPaQ for wines; and BeerPaQ for draft beers
BevShot is BPG's contract packing division. A customer brings their proprietary recipe and BPG's BevShot division then utilizes their machinery and process' to fill that product into patented pouches. This arrangement saves a small company precious capital at times when resources are needed to grow their business by allowing them to meet the financial requirements to begin production without the cost of purchasing their own equipment.
Safe Harbor: Except for the historical information contained herein, the matters set forth in this press release, including the description of the Company and its product offerings, are forward-looking statements within the meaning of the "safe harbor" provision of the Private Securities Litigation Reform Act of 1995. These forward-looking statements are subject to risks and uncertainties that may cause actual results to differ materially, including the historical volatility and low trading volume of our stock, the risk and uncertainties inherent in the early stages of growth companies, the Company's need to raise substantial additional capital to proceed with its business, risks associated with competitors, and other risks. These forward-looking statements speak only as of the date hereof. The Company disclaims any intent or obligation to update these forward-looking statements.
MULTIMEDIA GALLERY http://www.businesswire.com/cgi-bin/mmg.cgi?eid=5682102