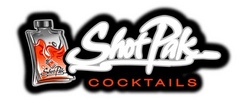 What has happened since January 1, 2008 has been phenomenal and organized and the future looks just as promising.
IRVINE, Calif. (PRWEB) September 8, 2008
One and half million patented StandUp pouches have been filled since they were first developed. A definite milestone, as this figure exceeds the combined total pouches sold since the inception of ShotPak in 2003!
States R. Charles Murray, CEO of Beverage Pouch Group, "Per our first shareholder letter where we laid out a set of objectives that we had planned out and in fact did achieve, we again share the following strategies with our shareholders."
LONG TERM STRATEGY:
The ShotPak brand continues to be accepted every time a consumer holds the pouch due to its unique design and award winning flavors.
We started the year with repetitive sales to three states and we are now selling in California, Arizona, Indiana, Ohio, Tennessee, Kentucky, Alabama and Texas.
Our future USA strategy is to be in Illinois, Wisconsin, Kansas, Missouri, Nevada, Hawaii, Colorado, Florida, Georgia, New York, Massachusetts, New Jersey and Connecticut by years' end 2008.
As regards to export, we are selling in England, Scotland and Wales. We have product in test phase in Alberta, British Columbia, Ontario, Romania, Hungary, Austria, Turkey, Italy, Greece, Korea, China, India, Dubai, Germany and Spain.
Our long term plan is to have product in 35 USA states and approximately 50 foreign regions.
We have four ready-to-drink cocktails now and another four new flavors will follow (Cosmopolitan, Mojito, Pomegranate and GRAVITY Energy) in 2009.
To launch the four new product flavors, and further promote the existing award winning four STR8UP™ spirits we will introduce a new variety 12 party pack.
Also we have our first contract from California Blue™, to fill and market their range of Tequila and Energy products called Buzz-A-Rita™ alongside our own ShotPak brands in a BPG patented screw cap 8 ounce pouch. This contract nearly doubles our product lines from a year ago.
The summary of this Long Term Strategy is that ShotPak will be available in more states and overseas markets by the end of 2009. Also we will introduce new products and a new 12 variety package for better product distribution and store placement.
COMPETITIVE LANDSCAPE:
The ShotPak StandUp pouch design is well protected by patents, as is the film structure making entry harder and longer for competitors. The cocktails likewise are patent pending in certain categories. The traditional competitor to ShotPak ready-to-drink cocktails are cocktails made in real time in bars (more expensive) and in the STR8UP™ spirits segment, from a smaller competitor, as well as of course the traditional plastic or glass bottle miniatures.
Our marketing stresses convenience for ready-to drink cocktails, eco-friendly pouch and available where no glass is used. Our STR8UP™ spirits in pouches are slowly penetrating this miniature bottle dominated market, in stores, clubs, hotels and sports arenas.
OPERATIONAL METRICS:
At the end of last year ShotPak, Inc. NV decided to make a strategic technology deal with the Beverage Pouch Group who owns the StandUp pouch design and the machinery used to fill their products. In this technology deal Beverage Pouch Group produce the ShotPak brand and pay a royalty per case sold. In return for the use of the flavor recipes a 15% interest in the BPG Group was acquired and that means in the future as BPG starts selling their fortified waters, modern wines and draft beers into the market place, ShotPak Inc. NV will share in the bottom line. This BPG deal has already brought $2.5 million to the improved ShotPak, Inc. NV balance sheet.
Looking ahead we envisage sales growing from present 15,000 cases a year to 50,000 and onto 100,000 cases in the future.
CONFIDENCE LEVELS:
The BPG Management team as well as the ShotPak, Inc. NV Board of Directors feels extremely confident that the strategic plan can be met over the next two years. Bill Marin, President of ShotPak Inc. NV commented that "What has happened since January 1, 2008 has been phenomenal and organized and the future looks just as promising."
CRITICAL ISSUES:
The success of the ShotPak brand brings with it some controversy about underage drinking. At the start of this venture BPG undertook to be totally compliant with all the rules of DISCUS, the Industry self discipline conduct code and we do not advertise where we would be considered controversial and have been complimented on our Safe, Secure and Social approach as regards Drinking Responsibly.
As with other reputable alcoholic beverages, we will ensure total compliance with all government standards.
Our lower alcohol content for the cocktails is a plus and we do point out this positive Safe feature as often as possible.
CAPITAL ALLOCATION:
ShotPak, Inc. NV investors have a huge advantage that no capital allocation is needed under the BPG technology deal. BPG is responsible for this cash flow aspect of the business. This advantage will be appreciated as the number of cases sold increases and capital for new machinery is required.
FINAL COMMENTS:
R. Charles Murray, the CEO of the Beverage Pouch Group, commented, "The strength of the ShotPak brand is perhaps not fully appreciated and the shareholders should be aware that each year the food and beverage industries launch thousands of new products with much fanfare and expense to see only a handful make it to the next year. The ShotPak brand with its new StandUp pouch and six pack multiple pouch box reached the market place quietly and the products have been totally accepted. Most advertising for the ShotPak products is through the World Wide Web and social networks, which are not under our control, but where the product is endorsed by satisfied consumers who recommend others try it. This is a marketing story for the future and which we marvel at each day. What we do know is that our policy of supporting unusual sports like cricket and paint ball, as well having bands like Early Pearl travel to many clubs and stadiums showing the enjoyment of the products, works just as well and probably better compared to more traditional promotional methods. Our slow methodical approach is working in this tightly regulated industry. We feel extremely confident for the future."
Information on ShotPak, Inc.:
ShotPak, Inc., an Irvine, California based company, since 2003, is a leading innovator of cocktails and straight spirits in Beverage Pouch Group's patented soft portable single serving standup pouches. With over 50 years of combined experience and expertise in alcohol distilling, distribution and field marketing, retail placement and promotion as well as consumer trial and adoption, ShotPak, Inc. and Beverage Pouch Group prove to be a forerunner in the single serve Ready to Drink (RTD) alcohol category. With the successful launch of four premium vodka flavored drinks and four premium distilled spirits in January 2007, ShotPak has instantaneously captured national attention in the rapidly emerging $110 billion plus alcohol beverage industry, with distilled spirits showing an 8.1% increase. ShotPak, Inc. and Beverage Pouch Group are recognized for being visionaries with their award-winning spirits and revolutionary packaging which gives consumers a cost effective way to purchase spirits without the bulky bottle. For more information about ShotPak, Inc. please visit us at: http://www.shotpakinc.com.
Information on Beverage Pouch Group:
Beverage Pouch Group a Sarasota, Florida based company, since 1996, is the leading provider of StandUp pouch machinery through its parent Company PPi Technologies Global, in North America. BPG is a prolific innovator of pouch designs and structures for life style beverages, including Natural Flavor Waters, all types of cocktails and straight spirits, wines and draft beers in patented soft portable single serve and sustainable StandUp pouches. The Beverage Pouch Group is truly global with plants in Germany, Korea and China. BPG's pouch machinery is the industry standard.
Beverage Pouch Group offers a full range of Lifestyle Beverages to the consumer in sustainable StandUp pouches. The Beverage Pouch Group machines and StandUp pouches are marketed through four divisions: ShotPaQ for liquors; BevPaQ for natural flavor waters, teas, coffees and energy drinks; VinoPaQ for wines; and BeerPaQ for draft beers.
BevShot is BPG's contract packing division. A customer brings their proprietary recipe and BPG's BevShot division then utilizes their machinery and process' to fill that product into patented pouches. This arrangement saves a small company precious capital at times when resources are needed to grow their business by allowing them to meet the financial requirements to begin production without the cost of purchasing their own equipment.
Safe Harbor: Except for statements of historical fact, the matters discussed in this fact sheet are forward looking. These statements reflect numerous assumptions and involve a variety of risks and uncertainties, many of which are beyond the company's control that may cause actual results to differ materially from stated expectations. These statements include risks and uncertainties that include the Company's ability to attract and retain distributors; changes in demand for the Company's products; changes in the level of operating expenses; changes in general economic conditions that impact consumer behavior and spending; product supply; the availability, amount, and cost of capital for the Company; and the Company's use of such capital and any additional risks factors as discussed in the reports filed by ShotPak, Inc. (NV).