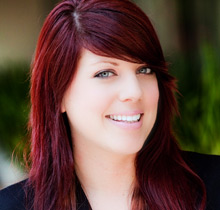 Don't forget to consider the long-term costs of a home loan — especially how much interest you will pay in total — and don't get stuck on that monthly payment figure.
El Segundo, CA (PRWEB) November 15, 2012
Despite the roller coaster-like ups and downs the housing market has experienced over the last several years, home ownership remains the key component of the American Dream for most citizens. In an ongoing effort to help consumers save money in every aspect of their lives, Go Banking Rates identifies how homeowners can slash the cost of their home loans in its most recent publication.
As one of the site's leading personal finance experts, managing editor Casey Bond explains that because mortgages are such large and long-lasting debts, significantly cutting their cost can be done by making fairly minor adjustments to the loan terms. In fact, Bond explains two different strategies for reducing the cost of a home loan by at least $50,000.
Using a 30-year fixed mortgage loan of $250,000 as an example, Ms. Bond provides two different refinancing strategies homeowners can use to eliminate $50,000 in mortgage debt.
Scenario #1: Reduce Mortgage Interest Rate by 1%
Mortgage interest rates have fallen dramatically in the past few years, from just above 6% for a 30-year fixed in 2008 to about 3.4% today.
That means a homeowner who just recently obtained financing within the last year or two and agreed to a mortgage rate of 5% APR can now likely refinance to 4% APR.
A $250,000 loan with a 5% interest rate, paid over thirty years, equals 360 payments (12 months multiplied by 30 years) of $1,342. This equates to spending a total of $483,120 over the life of the loan. Subtract the initial principal of $250,000, and that leaves $233,120 worth of interest paid over the 30-year loan.
On the other hand, when payments are calculated using the lower interest rate of 4%, a homeowner would make 360 payments of $1,194, or $429,840 in total. Subtract the $250,000 principal and the mortgage holder is left with $179,840 in total interest paid.
This results in a total savings of $53,280 over the life of the loan.
Scenario #2: Cut Mortgage Term Length in Half
Consider again the above 30-year fixed mortgage with a principal loan amount of $250,000 and the 4% interest rate. Opting for a 15-year mortgage instead —keeping the interest rate at 4% for simplicity's sake — results in significantly reducing the total amount of interest paid over the life of the loan.
A $250,000 loan at 4%, paid over 15 years equals a monthly payment of $1,849, which does result in spending more money on mortgage payments in the short-term.
However, $1,849 multiplied by 180 payments (15 years) equals a total loan cost of $332,820. Subtract the $250,000 principal and in total interest paid over the life of the loan equates to $82,820.
By simply opting for a 15-year fixed rate mortgage rather than the 30-year as depicted in Scenario #1, a homeowner can save $97,020 in interest to be put toward other important goals like a college fund, retirement savings or investing.
Questions to Ask Before Refinancing
While the hypothetical savings are impressive, Ms. Bond warns that refinancing is not a one-size-fits-all solution to saving money on a mortgage, and it's important for individuals to consider factors like refinancing closing costs and length of time they've held their original loans.
Click here to read the full article.
About Casey Bond
Casey Bond has been a professional within the finance industry for close to a decade. Her work regularly appears on a number of major national publications in addition to Go Banking Rates, including Business Insider, US News & World Report, and Yahoo! Finance. Her work can also be found on The Motley Fool, LearnVest, Money Talks News, Seeking Alpha, and About.com.
About Go Banking Rates
Go Banking Rates (GoBankingRates.com) a national website dedicated to connecting readers with the best interest rates on financial services nationwide, as well as informative personal finance content, news and tools. Go Banking Rates collects interest rate information from more than 4,000 U.S. banks and credit unions, making it the only online rates aggregator with the ability to provide the most comprehensive and authentic local interest rate information. Go Banking Rates also regularly publishes expert advice from personal finance professionals.
GoBankingRates.com belongs to a network of more than 1500 finance websites, including GoInsuranceRates.com and GoFreeCredit.com. These sites receive more than 2 million visits each month.
For questions or comments, please contact:
Jaime Catmull, Director of Public Relations
http://www.GoBankingRates.com
JaimeC(at)GoBankingRates(dot)com
310.297.9233 x261
###