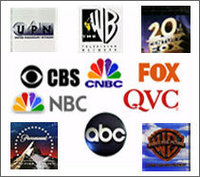 CommercialKids Offers Parents The Best Way To Start A Baby Model or Child Modeling ENTERTAINMENT TONIGHT
Hollywood, CA (PRWEB) February 12, 2009
CommercialKids.com and ShowBizLtd.com Announces official listing of Modeling Agents that work on commission and do not charge fees or dues.
It costs nothing to get started. http://www.CommercialKids.com and http://www.ShowBizLtd.com guarantee you will never be asked to pay fees by anyone on their lists. They provide the most up-to-date modeling agent information available so new and current models can reach all legitimate licensed modeling agents nationwide. These modeling agents earn 10-15% commission on work they get for models after the model has been paid for the job. Modeling jobs as print models, TV commercial models, fashion models, runway modeling, music videos, billboards, magazine covers and much more. Commercial Kids and ShowBiz Ltd modeling agent listings include: Ford Models, Elite Models, Wilhelmina, LA Models.. Plus 800 other legitimate modeling agents nationwide.
Modeling in TV commercials and print ads is a great way to start a college fund, gain experience in front of the camera, earn great money, and get noticed for other television and film roles. This site is the place to find legitimate licensed child talent agents, children's modeling agents and the most up to date children's casting calls available anywhere. This is the official information that will lead to success. Get started modeling today.
CommercialKids list of licensed legitimate baby modeling agents nationwide are looking for the next baby model and child model to star in print modeling ads, magazine covers, billboards and television commercials. Parents do not need to enter a baby contest or baby pageant to start a baby modeling and babies or young children certainly do not need a modeling portfolio. The baby modeling agents and teen modeling agents on the lists at CommercialKids.com earn 10%-15% commission on work they get child models after the child has been paid for the modeling jobs. The casting directors on their lists get paid by the studios and ad agencies. Using CommercialKids.com baby modeling agent listing saves parents time and money and they update them daily.
Getting a top modeling agent, child modeling agent or teen model agent is easy as 1, 2, 3...
1. Make copies of any size recent photo. On back write name, birth date and contact number
2. Include a short letter of introduction
3. Mail to the modeling agents on Commercial Kids and ShowBiz LTD mailing lists
Since 1992 CommercialKids.com and ShowBizLtd.com have been the official entertainment industry database. Everyone on their lists is legitimate, licensed and never charge fees, plus they update everything daily.
Read the celebrity testimonials showbizltd.com
Sign up for the Free Casting Newsletter showbizltd
# # #