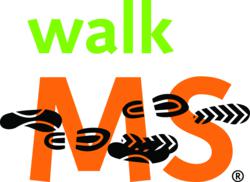 The MS Walks brings the community together with passionate participants to raise awareness and funds for those living with MS.
Adventura, FL (PRWEB) March 22, 2012
Shpoonkle joins many other sponsors and those committed to finding a cure for MS at the MS Walk on March 25, 2012 in Coral Gables and Aventura. The MS Walk, an annual event, is an opportunity for the community to help raise awareness and vital funds to support research, programs and services for the 6,000 people living with MS in South Florida.
"The MS Walks brings the community together with passionate participants to raise awareness and funds for those living with MS," said Karen Dresbach, President of the National Multiple Sclerosis Society, South Florida Chapter. "Dollar by dollar, MS Walk is changing lives. Our goal is to raise more than $800,000 in hopes of finding a cure for this disease." On March 25th, the MS Walk will be held in Aventura, Coral Gables, and also there is the Virtual Walk too.
Those interested in participating or volunteering visit http://www.mswalksouthflorida.org or contact 954-731-4224 or mswalk(at)fls(dot)nmss(dot)org.
About the National Multiple Sclerosis Society
MS stops people from moving. The National MS Society exists to make sure it doesn't. We help each person address the challenges of living with MS. Last year alone, through our national office and 50-state network of chapters, we devoted over $161 million to programs that enhanced more than one million lives. To move us closer to a world free of MS, the Society also invested more than $37 million to support 325 new and ongoing research projects around the world. We are people who want to do something about MS now. Join the movement at http://www.nationalMSsociety.org.
Early and ongoing treatment with an FDA-approved therapy can make a difference for people with multiple sclerosis. Learn about your options by talking to your health care professional and contacting the National MS Society at nationalMSsociety.org or 1-800-FIGHT-MS (344-4867).
About Multiple Sclerosis
Multiple sclerosis, an unpredictable, often disabling disease of the central nervous system, interrupts the flow of information within the brain, and between the brain and body. Symptoms range from numbness and tingling to blindness and paralysis. The progress, severity and specific symptoms of MS in any one person cannot yet be predicted, but advances in research and treatment are moving us closer to a world free of MS. Most people with MS are diagnosed between the ages of 20 and 50, with at least two to three times more women than men being diagnosed with the disease. MS affects more than 400,000 people in the U.S. and over 2.1 million worldwide.
Media Contact: Amanda DelPrete of Boardroom Communications at 954-370-8999 or email adelprete(at)boardroompr(dot)com
About Shpoonkle
Shpoonkle promotes advocacy to their members with free services; and exciting contests like this one offer Shpoonkle visitors an opportunity to win an amazing prize. Shpoonkle is an innovative free web site that allows clients to confidentially post a legal case on line where attorneys bid for that case. The client has the option to pick any of the bidders and can communicate privately with the attorneys. Shpoonkle and Shpoonkle Canada are either registered trademarks or trademarks of Shpoonkle, LLC. in the United States and/or other countries. For more information, contact: info(at)shpoonkle(dot)com or visit: http://www.shpoonkle.com.
# # #