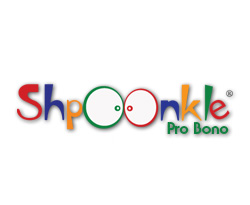 We want to assist nonprofits in finding legal representation for their constituency and organizations in an easier and faster method.
Miami, FL (PRWEB) July 11, 2012
Shpoonkle Pro Bono launches as a non-profit organization within the legal community. Their mission is to serve as a national charitable portal by offering both live educational events for the public and an online fundraising and vetting legal work to attorneys.
"We want to give the legal community a centralized source and provide organized access and opportunities to connect with charities. Additionally, we want to assist the non-profits in finding legal representation for their constituency and organizations in an easier and faster method" says founder Robert Niznik.
Shpoonkle Pro Bono will help to provide a national network of legal assistance to non-profit organizations. It will also provide attorneys and benefactors a more organized platform in the giving back process that is needed for the legal community. The Shpoonkle Pro Bono Portal is under strenuous construction along with the organization, as the founders are looking to sustain a long-lasting relationship amongst all donors and charities involved.
Two non-profits, Hope For The Warriors® and Operation Homefront® have already joined the network. Both are committed to assisting wounded service members and military families.
Advocates and sponsors of Shpoonkle Pro Bono will be automatically notified of legal cases posted by participating nonprofit organizations. The attorneys can choose to either volunteer their professional services and/or donate any given dollar amount. Non-profits will be able to create a profile page about their organization to build awareness and sharing information on upcoming events in their area. Legal professionals will also have detailed profile pages giving an overview of their practice, education, and activities.
The launch event for Shpoonkle Pro Bono is scheduled for August 9, 2012. The legal community in South Florida is invited to learn about Shpoonkle Pro Bono and participate in the beginning phases of this promising venture started by the founders of Shpoonkle.com.
For more information contact Dani Morgan at Dmorgan(at)Shpoonklepb(dot)com or visit http://www.shpoonklepb.com