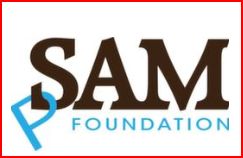 We hope that we can count on your support to help us with this worthy event!
Scottsdale, AZ (PRWEB) September 21, 2011
Former Chicago Bears and Two Time Super Bowl Champion Jim McMahon is hosting an unforgettable evening of music and celebrities for two wonderful charities. The ticket sale proceeds will benefit the pSAM Foundation and the Lynda McMahon Ferguson Foundation. The event will take place on Saturday, October 15th 2011 from 7:00pm to midnight at a private residence in Scottsdale.
A private concert will be held featuring the Country Western duo Brother Trouble, Ira Dean, Brooke Burrows, and a Special Appearance by Liberty Wildlife. Joining Jim McMahon are some of his celebrity friends Jeremy Roenick, Charles Barkley, Fergie Jenkins, Brett Saberhagen, Grant Fuhr, Darren Veitch, Frank Viola Jr, Ray Lloyd, and Dale Hellestrae. Other celebrities and professional athletes are also anticipated to attend and will be noted on the event page on swangwear.com. Esteemed members of the community, sponsors, press and the Scottsdale and Phoenix community at large are participating in this event. 
In order to ensure the success of this very important fundraiser, the event is still seeking donations from local and national businesses. The list of generous sponsors already includes: Blaster Records, Arizona Diamondbacks, Coors, Jack Daniels, Pinnacle Vodka, Hilton, Alliance Dermatology and MOHS Center, Inc., In-and-Out Burger, Albertsons, Jamba Juice, Shpoonkle, Liberty Wildlife, Maggiano's, Bootleg Canyon Flightlines, Bamboo Club, Ajo Als, Utah Shakespearean Festival, Brighton, Grand Canyon Railway, Classy Closets, Firerock Country Club, AZ On the Rocks, PTPN, Blue Man Group, Dental Association for Kids Only, and Montelucia Resort and Spa. The funds generated from this event will assist pSAM Foundation in providing Support, Assistance and Management to those suffering from Psoriasis, a skin disease that affects over 7.5 million Americans and the Lynda McMahon Ferguson Literacy Foundation with additional funding for Literacy and after school programs, summer intervention along with working with educators and schools.
"We hope that we can count on your support to help us with this worthy event," stated Jim McMahon. "I am excited about doing an event in my new hometown Scottsdale and working with the community on this charity event." Tickets for this amazing event are limited but still available and can be purchased on http://www.swangwear.com and/or http://www.psamfoundation.org . The ticket pricing of $150 per person includes the private concert, food, premium drinks, and raffles. A live and silent auction will be held by The Legends Group. You can preview some of the anticipated auction items at doitlegendary.com.
As this is a private event, pre-purchased tickets are required and no cameras will be allowed.
For more information on the Music Jam please contact:
Patti Marsillo at 480-767-3441
Press Inquiries for Mr. McMahon can contact:
Laurie(at)Swangwear(dot)com
** Early celebrity RSVP/Press confirmation is strongly suggested, as passes and credentials are limited and extremely selective.
###